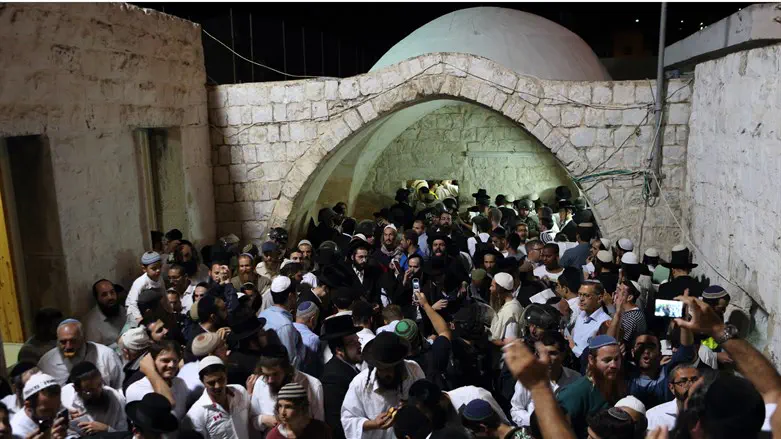 Joseph's Tomb
Flash 90
Terrorists threw stones at tourists visiting Joseph's Tomb in the area of Shechem (Nablus) on Monday afternoon, injuring two of them.
The IDF stated that the tourists entered the site where the Biblical figure Joseph is buried without proper authorization. A group of Arabs began throwing stones at them.
Two tourists were struck by stones and injured. They received medical treatment at the scene.
All of the tourists have been evacuated from the area.
Jewish visitors and worshipers have frequently come under attack at Joseph's Tomb. The tomb has also been vandalized and burned multiple times.