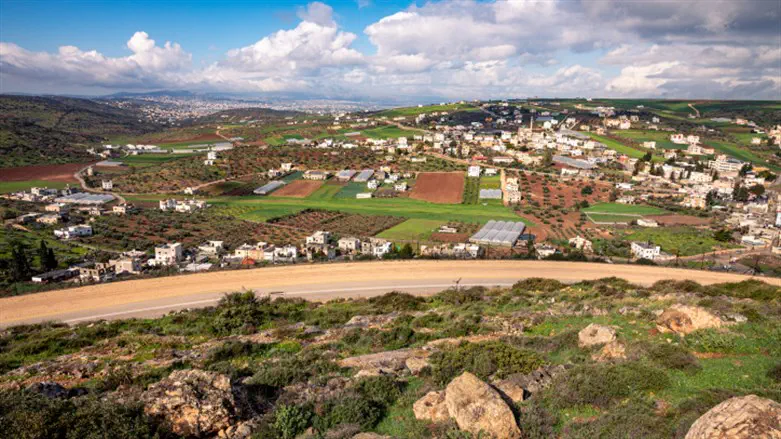 The PA village of Jalbun
Doron Horowitz/Flash90
Dozens of residents of Kibbutz Meirav in northern Israel crossed the separation fence and entered the nearby Palestinian Authority-controlled village of Jalbun.
Galei Tzahal reported that overnight (Saturday), Kibbutz Meirav members gathered for an emergency meeting, at the conclusion of which it was decided to set up a local operations team for an immediate response to the recent wave of shooting attacks in order to draw public attention to them.
According to the report, the group that entered Jalbun this time was much larger than the one that did so in the past, this time, the group was organized by the Kibbutz and was supported by it.
A notice that was sent to residents stated: "The shots were fired at a private home. If he wouldn't have ducked, the owner would have paid with his life. We don't intend to continue sitting helplessly waiting for a real tragedy. The writing, as well as the bullets, are on the wall, it's only a matter of time until someone is killed."
On Friday, IDF lookouts identified terrorists who fired at the Kibbutz, and bullet casings were later found in Jalbun. This is the second time in two weeks that rounds were fired at homes in the Kibbutz.