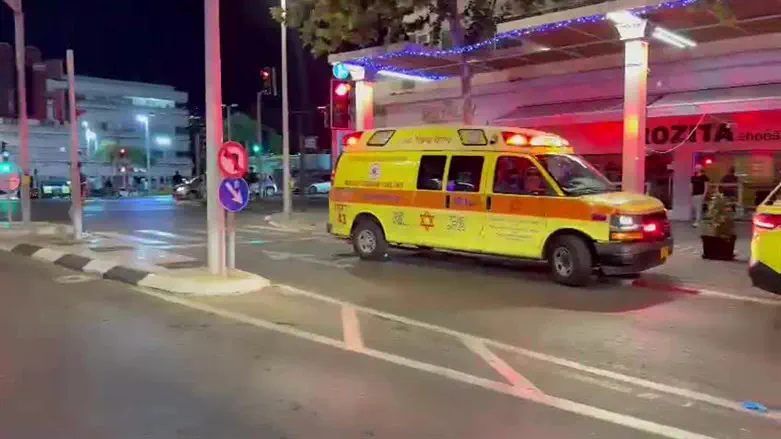 The scene in Netanya
NST
An Eritrean national was murdered, and eight others were injured on Saturday night in a violent brawl in the coastal city of Netanya.
An MDA team that arrived at the scene provided care to the wounded and evacuated them to Laniado Hospital in the city. In footage from the fight, young men can be seen hitting each other and even attacking one of the participants who was lying on the ground.
Police Commissioner Kobi Shabtai responded to the violent incidents that occurred over the weekend: "We will not leave a stone unturned, and we will not close our eyes until we bring those responsible to justice. The entire police force bears the responsibility at this time for the national mission of stopping violence and crime and strengthening the public's feeling of security.
Minister Ben-Gvir responded: "The rampage by illegal infiltrators in our cities is very severe, and therefore, I decided today with the Commissioner to continue the administrative route, and suspects who have evidential difficulty regarding murder cases will be subject to administrative arrest! As far as I'm concerned, they need to be deported, but if the Supreme Court Doesn't let, let the rioters sit in jail."