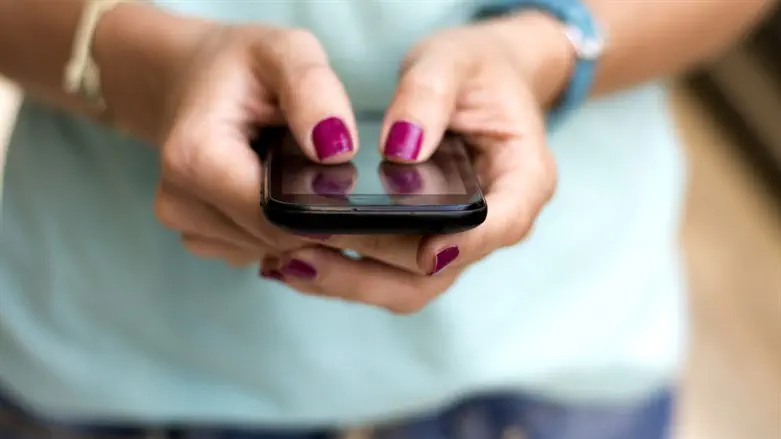 Woman using a cellular phone (illustrative)
iStock
Channel 13 News published claims allegedly by one of the female soldiers suspected of intimate relations with a security prisoner.
Affectionate messages were found on the phones of both the soldier and the security prisoner, in which, among other things, "my life" was written - a common expression of endearment in Israel. The guard was interrogated and said: "He forced me to write 'my life.' The relationship was not sexual - but more like flirting."
According to her, the prisoner managed to get her phone number: "He is a dominant prisoner in the prison. I felt threatened." She also said: "Everyone knew he had a smartphone - and turned a blind eye. He threatened me and said, 'If you don't do what I tell you - I'll spread the word that we're in a relationship.'"
The suspicion is that other female prison guards knew about the relationship and did not report it to their superiors. It was also checked if the prisoner was in contact with other female prison guards. Next week, at least two more female prison guards are expected to be interrogated under warning. The prisoner was transferred to solitary confinement following the revelations.
In a joint statement by the Minister of National Security Itamar Ben-Gvir and the Commissioner of the Prisons Service Kati Peri, it was stated Friday that the two ordered the immediate termination of the service of female draftees in roles connected with security prisoners.
It was also stated that in the conversation that took place between the Minister and the Prison Service Commissioner, female guards doing mandatory service will be entirely removed from all security prisons, as part of an initiative by the Minister that has already seen hundreds of such assignments changed since he took office.