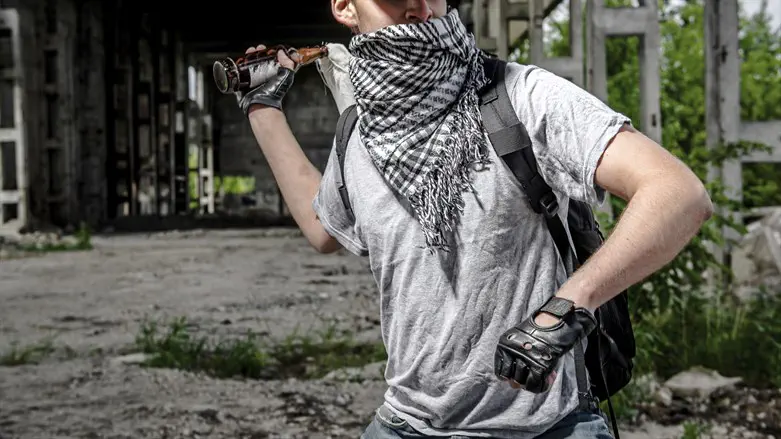 Firebomb (illustrative)
iStock
IDF soldiers on Friday night opened fire at terrorists hurling firebombs towards a military post near the town of Psagot in the Binyamin Region.
Forces from Unit 636, who were at the scene, opened fire at the terrorists. Two terrorists were shot and evacuated for medical treatment.
No IDF injuries were reported and no damage was caused.
Two terrorists were evacuated by the IDF to receive medical treatment. Later, Palestinian Arab reports claimed that one of them had died.
The second terrorist who was hit suffered injuries to his lower extremities and his condition is light.
The body of the eliminated terrorist is being held in Israel.