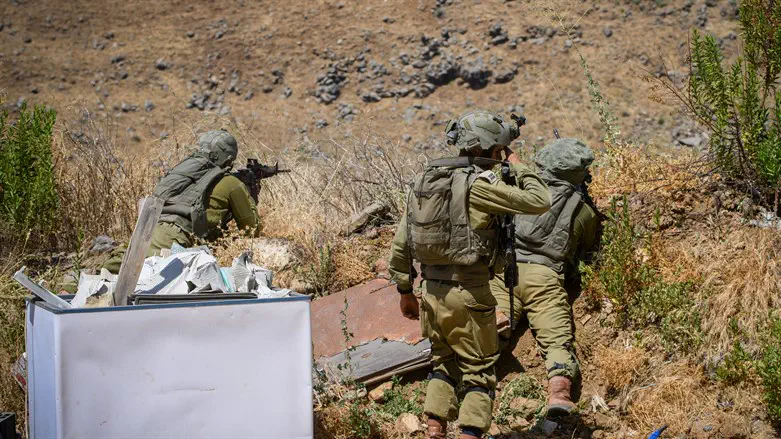 IDF soldiers, Archive
Ayal Margolin/Flash90
Terrorists opened fire overnight from a moving vehicle at the town of Beit El north of Jerusalem; no one was hurt, and no damage was reported.
IDF soldiers who were operating in the area returned fire at the vehicle, and one of the terrorists was hit. After searching the area, forces located several bullet casings.
In addition, IDF soldiers arrested a wanted suspect in the town of el-Bireh near Ramallah. During the activity, suspects threw rocks and launched a firework at the soldiers, who responded using riot dispersal equipment.
The wanted suspect was transferred for further handling by the security forces. No Israeli forces were harmed.