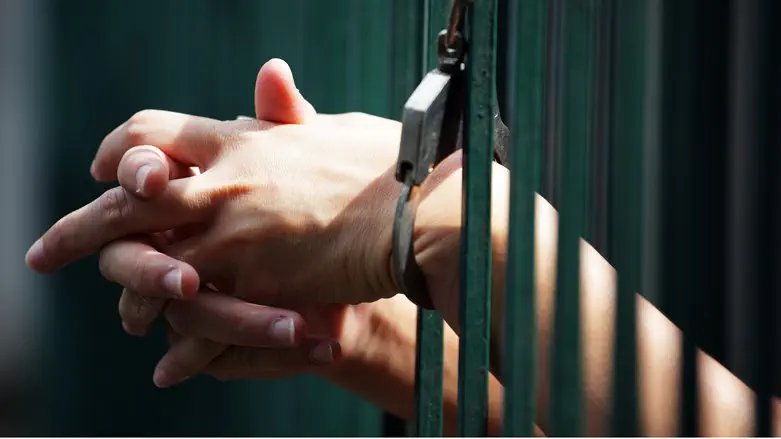 Hands of prisoner in jail
iStock
Five female soldiers who serve as guards at the Ramon prison had an intimate relationship with a security prisoner terrorist who is associated with the Fatah movement and is serving a prison sentence there, Ynet reported.
The prisoner was involved in the murder of multiple Israelis.
The details of the Israel Prison Service investigation were transferred to Lahav 433. One of the prison guards was detained for questioning and then released to house arrest.
National Security Itamar Ben-Gvir said in response to the report: "The shocking publication is further proof of the necessity and urgency of removing our soldiers, our girls, from all security prisoner units."
"As soon as I took office about nine months ago, I insisted on this, and since then significant steps have been taken on the issue and the presence of female soldiers in these wings has been reduced. Under the progress of the plan that was formulated in accordance with the policy I outlined, by the middle of 2025, not a single female soldier will remain in the security prisoners' wings."