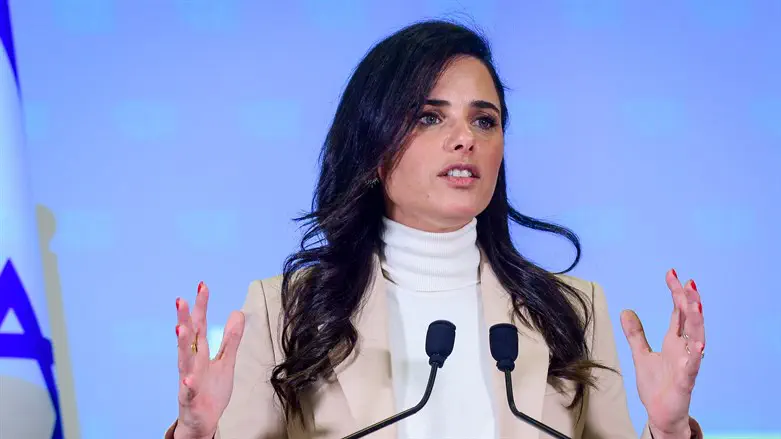 Ayelet Shaked
Avshalom Sassoni/Flash 90
Mayors who are affiliated with the Likud Party recently approached former minister Ayelet Shaked with a request that she join the ranks of the ruling party and run in its primaries before the next elections.
Several of the mayors told Maariv that the former minister told them that she was considering the proposal. Veteran Likud activists estimate that Shaked will gain popularity within the party even though she took part in the Naftali Bennett-Yair Lapid government.
A senior Likud official said, "If Shaked succeeds in reaching the primaries for the Likud slate for the next elections, she will be finish among the top ten. This is despite the fact that she has rivals and opponents among members of the party - and especially female members - in both the Knesset and the government."
Sources supporting Shaked's joining the Likud claimed that, immediately following the municipal elections which will be held next month, the mayors would lead her into the Likud.
In the event that the next Knesset elections are held on time, Shaked will not have to receive a recommendation to run from party chairman and Prime Minister Benjamin Netanyahu. If the elections are held sooner, or if she delays her joining the party, Shaked will have to get a recommendation from Netanyahu.