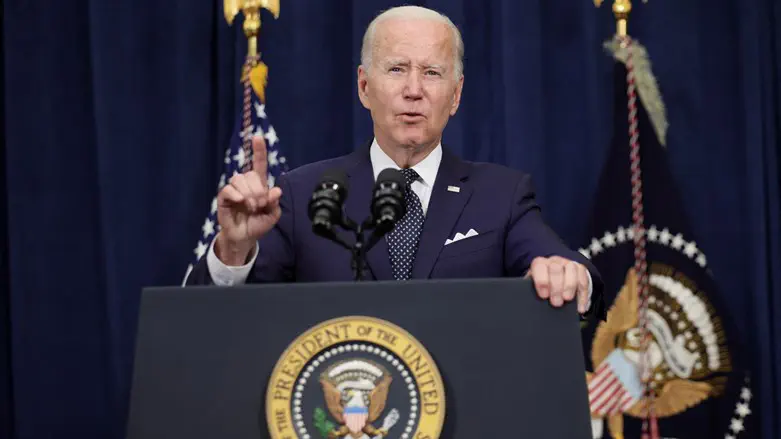 Joe Biden
REUTERS/Evelyn Hockstein
Robert Hur, the special counsel investigating US President Joe Biden's handling of classified documents while serving as Vice President, has interviewed many of Biden's closest aides and advisers, including from the upper levels of the White House and the cabinet, The New York Times reported on Thursday, citing people familiar with the case.
Among those who have been interviewed are Steve Ricchetti, a top White House aide, Jake Sullivan, the national security adviser, and Ron Klain, who served as White House chief of staff until earlier this year.
Earlier this week, ABC News reported that Secretary of State Antony Blinken has also been interviewed by Hur.
Hur's team has also scrutinized whether longtime Biden aides, and the President himself, adhered to security protocols in handling and packing up official documents and private notes from his vice presidency, the sources told The New York Times.
One of the thorniest unresolved issues is whether Biden will submit to an interview, typically the final stage of an investigation. He could also answer written questions or interact with Hur's team through his team of White House and personal lawyers.
A spokesman for Hur did not comment. A White House spokesman also declined to comment.
In December of last year, a White House lawyer said that a "small number of documents" with classified markings that are tied to Biden and appear to be from the Obama administration are under review by the Justice Department and National Archives.
Two days later, it was reported that aides to Biden discovered at least one additional batch of classified documents in a location separate from the Washington office he used after leaving the Obama administration.
The White House said in mid-January it had discovered five additional pages of classified documents at Biden's home, the same day a special counsel was appointed to review the matter.
At the start of February, the FBI searched Biden's beach house in Rehoboth Beach, Delaware, but did not find any new classified documents.
In January, shortly after news first surfaced that the classified documents had been found, Blinken, a long-time aide to Biden, said he and Biden were both "surprised to learn that there were any government records taken."
Blinken also told reporters he "had no knowledge of it at the time" but "would cooperate fully" with the Justice Department's review.