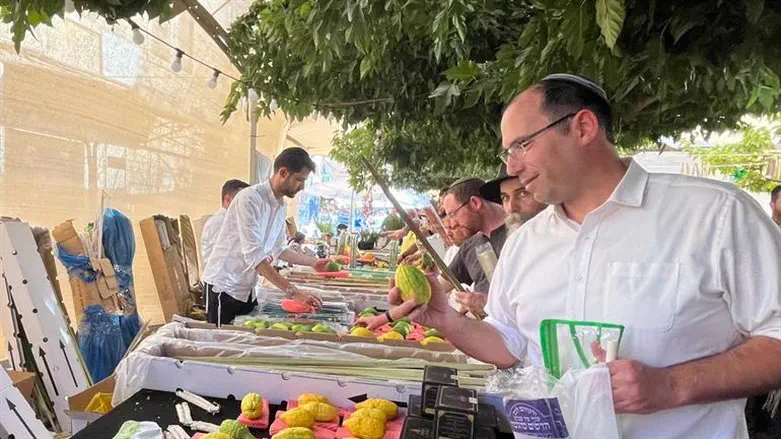 MK Rothman in 4 Species market
no credit
A 14-year-old boy was arrested after he pulled a knife on the security guards of MK Simcha Rothman (Religious Zionism party).
The incident occurred as Rothman was touring the 'Four Species Market' on Jerusalm's Jaffa Street, where people were purchasing items for the upcoming Sukkot holiday.
The security guards subdued the boy and handed him over to the police.
Rothman has received increased security in recent months in light of the threats against him over his work in formulating the government's planned judicial reforms along with Justice Minister Yariv Levin.