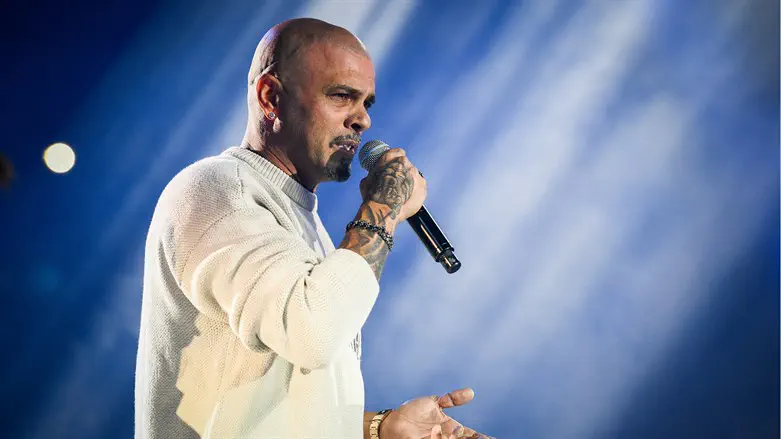 Eyal Golan
Arie Leib Abrams/Flash90
Israeli singer Eyal Golan spoke during a performance about the violent clashes in Tel Aviv on Yom Kippur (the Day of Atonement).
In the clashes, protesters attacked worshipers attending a prayer service hosted by the Rosh Yehudi community at the Dizengoff Square.
Condemning the protesters' behavior, Golan said, "I am telling you the truth: I am not managing to understand what's happening in our country, this is insanity. Really - we have reached very difficult times. I think that the only thing that can truly overcome this is baseless love for all. Only a love for all, friends."
"Today I see a post from someone insane, who writes, 'Enough kiddush.' What is this? What is this nonsense? If we didn't have our values and we didn't lay tefillin (phylacteries - ed.) in the morning - what would we have? If we can't pray as we want - what is left?"
"Love each other - only then will we be victorious - and otherwise we are wasting our time," he concluded.