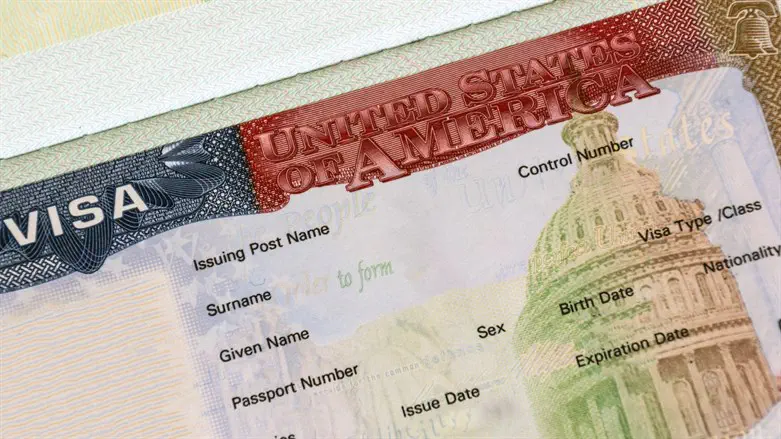 US visa
iStock
The Jewish Democratic Council of America (JDCA) applauded the Biden administration for the decision today to admit Israel into the U.S. Visa Waiver Program.
JDCA Board Chair Hon. Ron Klein said the following: "Israel's admission into the U.S. Visa Waiver Program is an important step toward strengthening the U.S.-Israel relationship and deepening the unbreakable alliance between our countries and the American and Israeli people. As a result of the Biden administration's work in expanding this critical partnership, engagement, economic cooperation, and security coordination between the U.S. and Israel will increase."
"We note that the administration will monitor Israel's implementation of all program requirements, and we are confident that this achievement will benefit both countries for years to come."
Earlier today, US Secretary of State Antony Blinken and US Secretary of Homeland Security Alejandro Mayorkas presented the certificate of approval making Israel the 41st country included in the US Visa Waiver Program.
"Israel is now the 41st member of the Visa Waiver Program. This important achievement represents a critical step forward in our strategic partnership that will enhance freedom of movement for U.S. citizens," Blinken wrote on X.
Starting in November, Israelis will already be able to enter the US without needing to present a paper visa, as they have been required to do until now.
Registration for the US Border Control's ESTA system, which will provides the visa exemption, includes a questionnaire (in English) in which the traveler is asked various questions. The exemption received is then valid for a period of two years.