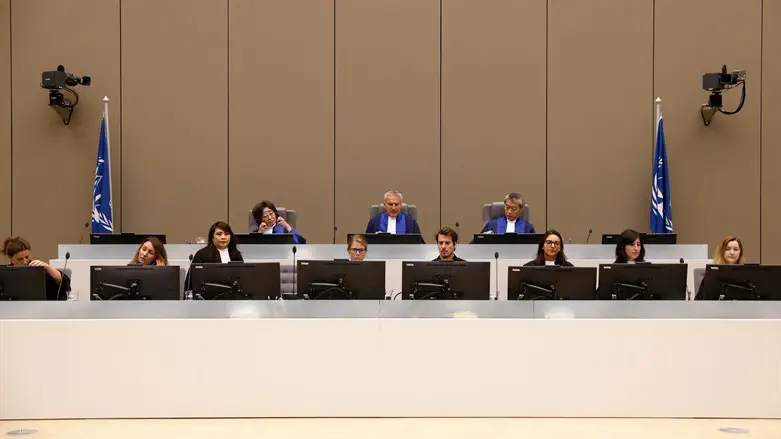 ICC (International Criminal Court) in the Hague
Bas Czerwinski/Pool via REUTERS
The Shurat Hadin organization, under the presidency of Attorney Nitsana Darshan-Leitner, will host a special conference on Sukkot, October 4, at the Menachem Begin Heritage Center in Jerusalem with a "gloves-off" debate over whether the opponents of the judicial reform are giving cause to the International Court of Justice in The Hague to investigate Israel for war crimes and to prosecute senior IDF officers and senior officials in the political and security system under international law. Is there a real danger, or is it just more media spin?
The conference will be organized by the Shurat HaDin organization, which fights the war crimes and human rights violations of the Palestinians in courts around the world.
According to Advocate Darshan-Leitner: "The State of Israel, as we all know, meticulously investigates each and every military incident that occurs on its territory, investigations ranging from Operation Cast Lead to Operation Pillar of Defense, from Defensive Edge to Guardians on the Walls. Every single action by the IDF is reviewed. The State has a strong and independent judicial system that does not need the intervention of an international tribunal, especially one that is biased and predisposed against us."
Attorney Nitsana Darshan-Leitner
Courtesy
But now, says the Shurat HaDin President, the opponents of the reform are coming out and are actually giving weapons and encouragement to the International Court of Justice in The Hague to investigate the IDF, alleging that because of recent Knesset legislation amending the reasonableness standard, the judicial system has become weakened, and this means that Israel is now unable or unwilling to investigate war crimes by its troops. And with this falsehood, they give the ICC the authority to intervene here and investigate our officers and soldiers."
As a result, Darshan-Leitner says, there is a high chance that senior officers in the army, politicians, and senior officials in the security service will not be able to freely leave the country and travel abroad, as they could now risk high-profile arrests internationally.
The debate will be presented by Professor Avi Bell, a recognized expert in international law from the Kohelet Forum, together with advocate Uriel Linn, the former Chairman of the Knesset's Constitutional Law and Law Committee, one of the chief legislators of these Basic Laws, which greatly empowered the Supreme Court. The debaters will try to answer this all-important question, which concerns hundreds of Israeli citizens, not only living in the Jewish State but also around the world.
Admission is free to the public but subject to prior registration.