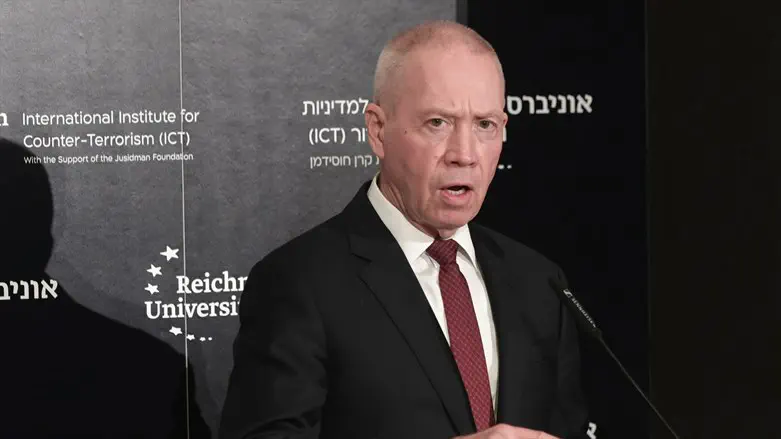 Yoab Gallant
Avshalom Sassoni/Flash90
Defense Minister Yoav Gallant addressed the recent Arab riots on the Gaza border this evening (Wednesday) during the central event marking the 50th anniversary of the Yom Kippur War.
"This evening, it is important that we remind the terrorist elements in Gaza of the real power dynamics between the IDF and Hamas and its partners. We don't want an escalation and we don't want to fight, but if we reach a situation where it is necessary to act, Operation Shield and Arrow should serve as a reminder to any terrorist elements what the capabilities of our security system are," Gallant said.
"If Israeli citizens or IDF soldiers are harmed, we will not hesitate to use the full force at our disposal to ensure the safety of our citizens, and to restore peace to the sector," he added.
The riots on the Gaza border in recent weeks have seen terrorists resume the use of incendiary balloons to set fires in Israeli territory.