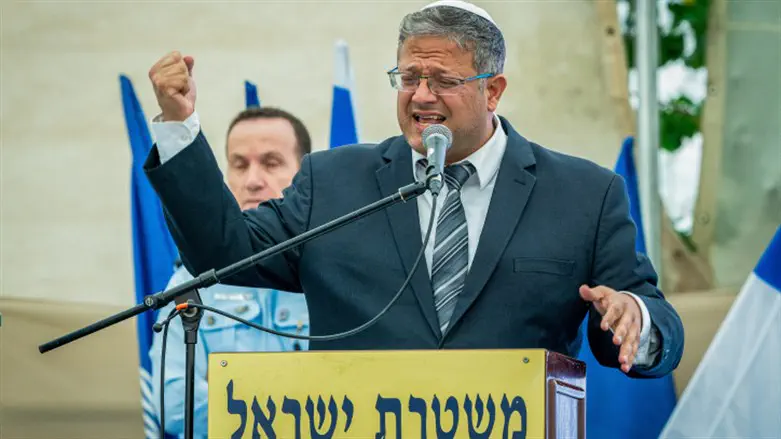 Itamar Ben-Gvir
Arie Leib Abrams/Flash90
National Security Minister Itamar Ben-Gvir announced on Wednesday that he has decided to cancel the prayer service that he planned to hold the next day at Dizengoff Square in Tel Aviv in response to the violent demonstration that occurred there on Yom Kippur, which disrupted a massive prayer service.
Earlier in the day, the organizers of the protest against Ben-Gvir's prayer service announced that their event would be moved from Dizengoff Square to Habima Square.
The organizers announced that the decision was made after a discussion with residents and to prevent provocations.
"In light of the announcement by the leaders of the far-left protest movement, according to which they would not repeat the antisemitic acts they committed on Yom Kippur, in which they worked to remove Jewish worshipers from the public sphere, and their intention to hold their demonstration elsewhere, National Security Minister Itamar Ben-Gvir has decided to that the need to hold the prayer event has become redundant," the minister's office stated.
"I am happy that the far-left understands that there is no room for antisemitism against Jews in the heart of Tel Aviv. We have one Jewish state where Jews can always pray in the public sphere, whenever and wherever they wish, and if I need to in the future, I will come to make that clear," Ben-Gvir stated.