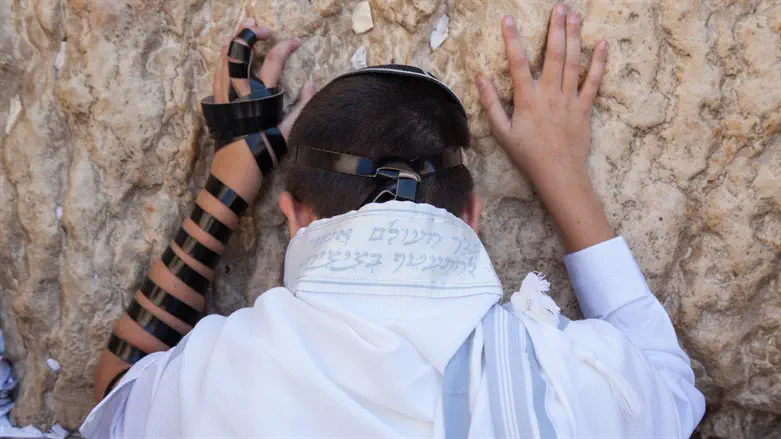 תפילה בכותל
Shutterstock
There is a burning question in the minds of everyone who knows the Byriben family: will Shimon celebrate his bar mitzvah this year?
Shimon Mordechai is a lively young boy aged 12 years old. He was recently diagnosed with a rare blood disorder that affects his ability to produce healthy white blood cells. The functioning of his immune system is impaired as a result, leaving his body unable to cope with the smallest infection.
Shimon is in dire need of a life-saving treatment that will be performed locally in Israel. However, the treatment is not covered by his health insurance and his parents are unable to pay for the thing they want most now in the world: their son's life.
Miriam, Shimon's mother, has opened a crowdfunding page to raise the funds to save Shimon's life. The facts of the cause have been verified by Rabbi Aharon Kass shlita, of Kehillat Orayta - Beit Shemesh.
All readers are urged to pray for the complete recovery of Shimon Mordechai ben Miriam, and to give generously to a worthy cause - saving the life of a young boy who only with your help will live to celebrate his bar mitzvah later this year.