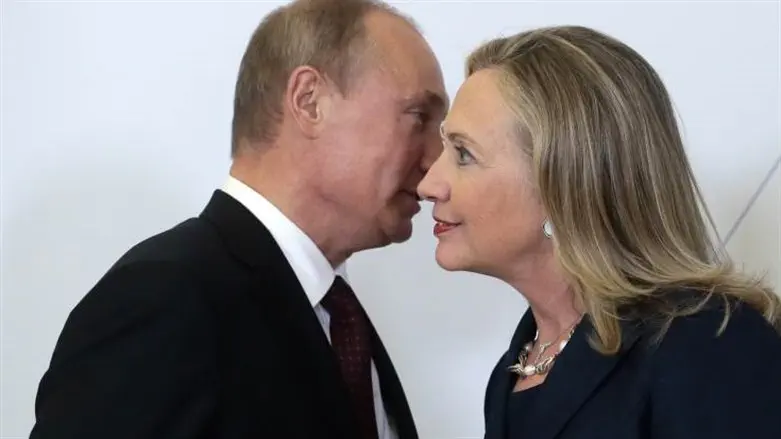 Putin and Clinton in 2012
REUTERS
Former US Secretary of State Hillary Clinton criticized Russian President Vladimir Putin for his decision to invade Ukraine, which she claimed caused great damage to Russia and only worsened the situation for Moscow.
Clinton praised the US Department of State during her term and claimed there was progress in activities under the Biden administration: "We were able to realize priorities that we worked on during the Biden administration, looking worldwide, protecting democracy in Ukraine, and expanding NATO."
"It's a pity, Vladimir. You brought it on yourself," Clinton said criticizing Putin, regarding the expansion of NATO and rapprochement of countries geographically close to Russia to Western organizations.
Clinton's words come against the backdrop of advanced talks for Sweden and Finland to join NATO, which means expanding the military organization's border with Russia. One of the reasons for the Russian invasion of Ukraine, according to Moscow, was Ukraine's intention to join NATO, and the invasion was intended to keep the NATO-Russia border as small as possible.
Later, she subtly criticized former President of the US Donald Trump and said: "We burned so many bridges with our allies and friends, so we reinstated a foreign policy that operates according to the best US values, that puts our interests and our security at the center."
She also claimed that the policy "does it in a way that actually brings people closer to us and doesn't push them away from us. This was considered an extremely difficult challenge, and indeed it was," she said and added: "But it was achieved."