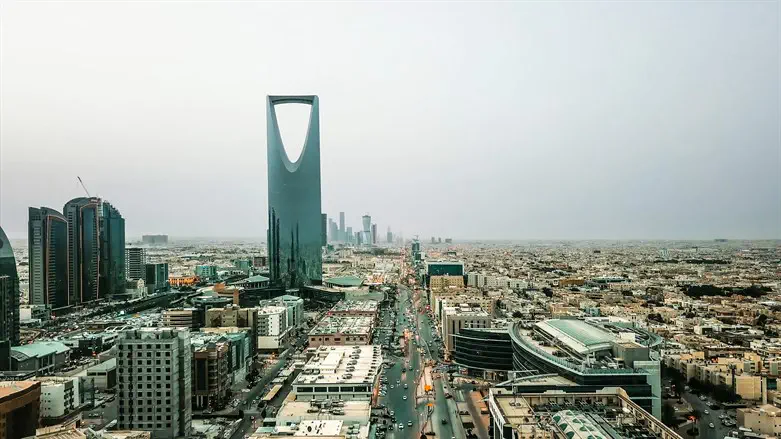 Aerial view of Riyadh, Saudi Arabia
iStock
An Israeli official met last week with a Saudi Arabian minister, Reshet Bet reported Wednesday morning.
According to the report, Dr. Sefi (Yosef) Mendelovich, Deputy Director General of Israel's Health Ministry, met secretly with a Saudi Arabian minister.
Dr. Mendelovich traveled on a mission of Health Minister Moshe Arbel (Shas) for a professional meeting with the Saudi minister in the kingdom.
The meeting was not publicized, but it is one of a list of secret meetings held recently as relations warm between Israel and Saudi Arabia.
Arbel's office refused to comment on the report.