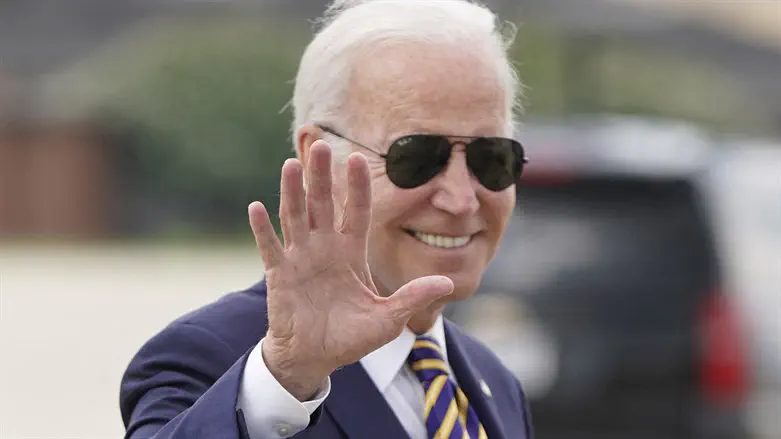 Joe Biden
Reuters
The reelection campaign of incumbent US President Joe Biden has a new mission - ensuring that the elderly president does not trip and fall down, according to an Axios report.
According to the report, the 80-year-old Biden has been taking exercises to improve his balance since 2021 with physical therapist Drew Contreras, a physician who also worked with former President Barack Obama. He has also taken to wearing tennis shoes more often.
In addition, Biden uses shorter stairs when entering Air Force One and enters the plane at a lower level than previous.
The changes have been implemented following several incidents in which Biden tripped or fell in public, including multiple incidents in which he tripped while boarding Air Force One.
In June, Biden fell when he tripped over a sandbag at an Air Force graduation ceremony in Colorado.
The falls have been blamed on "significant spinal arthritis" and "mild post-fracture foot arthritis."
Polls have shown that a majority of Americans believe that Biden is too old to run for a second term as President, a sense to which his multiple falls have contributed. The campaign hopes to combat this image as a doddering old man by preventing further falls.
The campaign is also reportedly worried that the President may become infected with the coronavirus in the leadup to next year's election, preventing him from hitting the campaign trail for a period of time.