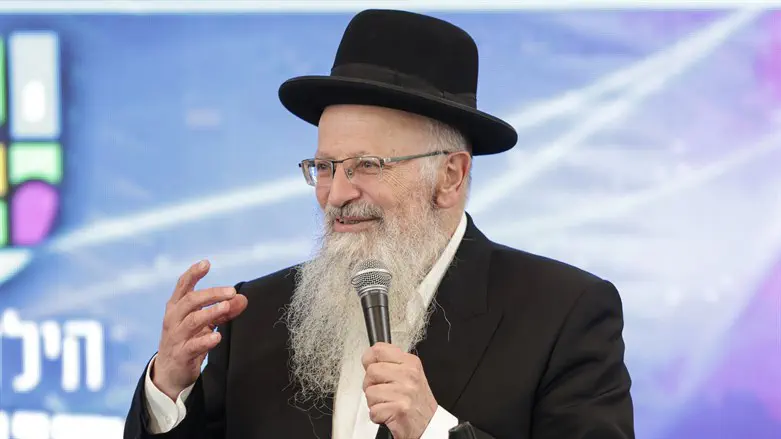 Rabbi Shmuel Eliyahu
Elisha Grossberg
Rabbi Shmuel Eliyahu sent harsh criticism to the leftist Yariv Oppenheimer, who wondered why the Rosh Yehudi organization insisted on holding a Yom Kippur service with separate seating for men and women in Dizengoff Square in Tel Aviv.
"In Tel Aviv, the synagogues are not enough for all the people who want closeness to God. People who were on the streets, thousands - not only in Dizengoff Square but also in other places - there are traditional and secular Tel Avivians who want to pray on Yom Kippur, when there is no space in the synagogues," Rabbi Eliyahu said on Radio103FM.
Oppenheimer claimed this was merely an excuse.
Rabbi Eliyahu responded: "The bullies didn't disturb only in Dizengoff Square but also places where there was no separation. The reality is that in dozens of places people interfered, people interfere in our lives, we want to pray the way we want. The traditional, religious and secular residents want to pray. Who are you to interfere? Who are you? What will you decide for us? You have become violent, rude, bullies. Are you talking about democracy? You are all a dictatorship."
"Dizengoff Square is next to the Rosh Yehudi synagogue and they prayed in this place and in the past there was no criticism and those who wanted stood separately and those who wanted did not stand separately, and it didn't bother anyone. Why do you interfere in our lives? Do you want a religious war? We had wars for two thousand years and everyone who fought us is in the dustbin of history," he added.