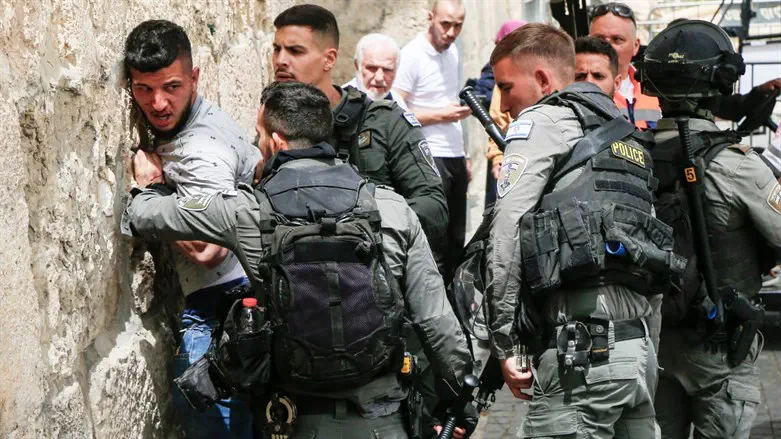 Police officers clash with Arabs on the Temple Mount
Shalev Shalom/TPS
Israel Police have decided to continue operating at an increased alert level throughout Israel, at least until after the Sukkot holiday, Kan News reported.
The decision follows a rise of 15% in the number of alerts to possible terror attacks ahead of the holidays.
In an effort to ensure the public's safety, thousands of police officers will be posted throughout Jerusalem, especially in the Old City, as well as in centers of entertainment throughout Israel, throughout the holiday period.
On Monday night, Arab sources reported that the Hamas, Islamic Jihad, and Popular Front for the Liberation of Palestine (PFLP) terror groups agreed to increase the security escalation and strengthen the coordination between the terror groups.
On Sunday, the eve of Yom Kippur (the Day of Atonement), three shooting attacks took place. No one was injured. In one of the attacks, terrorists fired towards a Jewish town, and the bullet blasted through the window of a home. The Islamic Jihad terror group took responsibility for the terror attack.