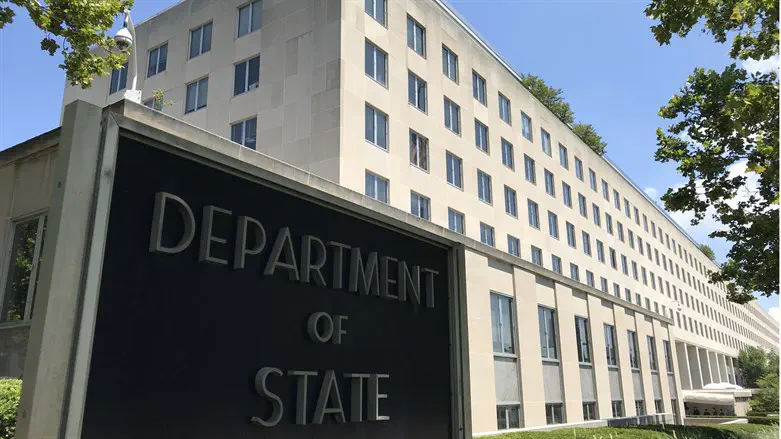 US State Department
iStock
The US State Department on Monday said that no final decision had yet been made on Israel's candidacy for the Visa Waiver Program (VWP), hours after the Foreign Ministry in Israel said it expects the United States to announce this week that Israel will be admitted.
"The Secretary of Homeland Security, in consultation with the Secretary of State, will make a determination in the coming days," said a State Department spokesperson quoted by Reuters.
Earlier, Foreign Minister Eli Cohen welcomed Israel's inclusion in the program, saying, "This is good news for all Israeli citizens! As we already announced at the beginning of the year, within a few weeks Israelis will be able to visit the United States without having to wait a long time for a visa from the American Embassy."
"Israel joining the Visa Waiver Program is a political achievement and good news for all Israeli citizens. The visa exemption will contribute to the economy in general and tourism in particular while reducing bureaucracy and costs," he added.
Negotiations over this issue began during the previous government's term and have picked up steam in recent months.
Under the stewardship of former US Ambassador to Israel Thomas Nides, Israel reached several significant milestones in the process, including helping the refusal rate for tourist visa applications to fall to below the three percent benchmark set by the US State Department, while the Knesset finalized legislation allowing Israel to share biometric data with the US.
Last month, several sources involved in the Israeli effort to join the US Visa Waiver Program told Kan 11 News that the matter is progressing.
The sources said that the matter is progressing, and the Americans are satisfied. "We're optimistic," they stated.