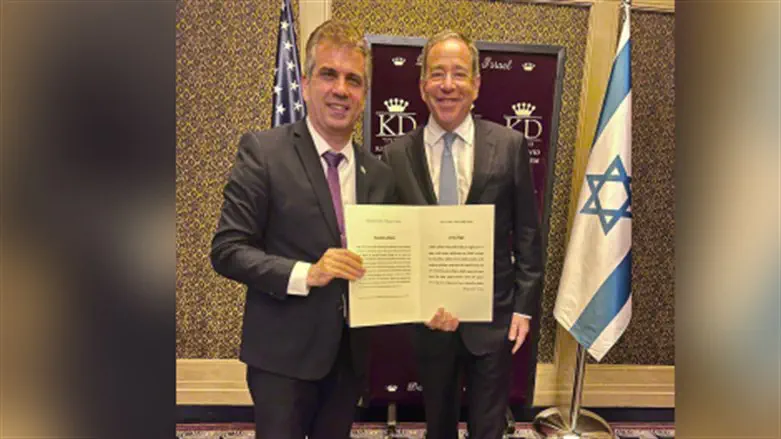 Minister Cohen and Former Amb. Nides
Courtesy
The US government is expected to announce this week that the State of Israel is joining the US Visa Waiver Program.
Under the new rules, Israeli citizens who have a biometric passport will be able to fly to the US using a less expensive electronic visa at a cost of $21.
Foreign Minister Eli Cohen said: "This is good news for all Israeli citizens! As we already announced at the beginning of the year, within a few weeks Israelis will be able to visit the United States without having to wait a long time for a visa from the American Embassy."
"Israel joining the Visa Waiver Program is a political achievement and good news for all Israeli citizens. The visa exemption will contribute to the economy in general and tourism in particular while reducing bureaucracy and costs.
"I thank the President of the United States Joe Biden and my friend Secretary of State Antony Blinken for their support and leadership in granting visa exemptions to Israelis, and especially outgoing US Ambassador Tom Nides for leading the project here in Israel," Minister Cohen said.
Israel is the 41st country to join the US Visa Waiver Program.