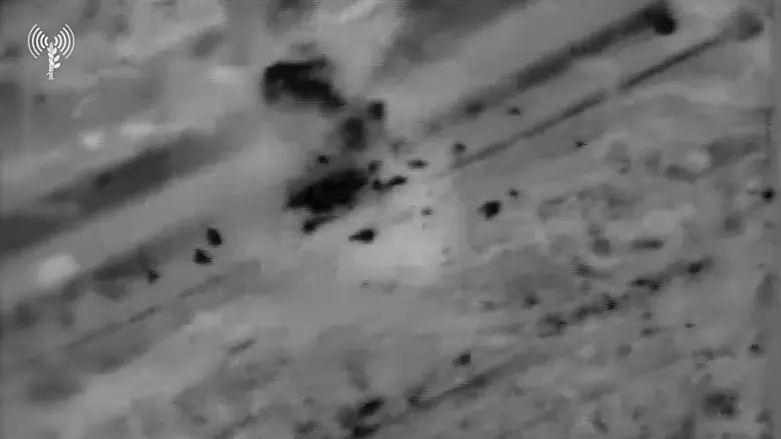 Archive: IAF strike
Photo: IDF spokesman
A short while ago, an IDF UAV struck a military post belonging to the Hamas terrorist organization. The post was located near the area from which today (Monday), assailants carried out a shooting toward IDF soldiers during a violent riot that took place in the Karni area.
Additioinally, IDF soldiers responded with live fire toward an assailant who fired shots at the soldiers and hit him. No IDF injuries were reported.
Furthermore, earlier today (Monday), IDF soldiers identified two suspects that attempted to cross the security area from the southern Gaza Strip into Israeli territory. IDF soldiers apprehended the suspects and they were transferred to security forces for further questioning.
Over the last few hours, tens of rioters have gathered adjacent to the security fence in the Gaza Strip. IDF soldiers were dispatched to the scene and operated against the violent riot using riot dispersal means and precise live fire. A number of hits were identified.