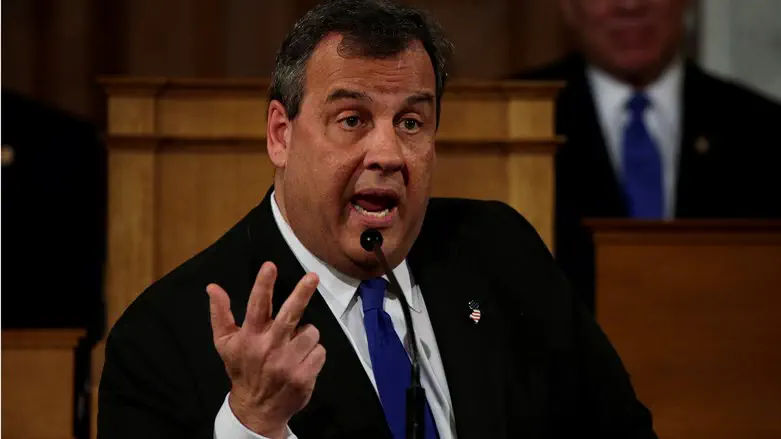 Chris Christie
REUTERS/Dominick Reuter
Former New Jersey Gov. Chris Christie said on Sunday he has no interest in running against Sen. Bob Menendez (D-NJ) following the New Jersey lawmaker's indictment on federal bribery charges, The Hill reported, citing comments made by Christie in an interview with NBC.
Asked if he would run against Menendez, who is up for reelection in 2024, Christie replied, "No, I have no interest in being in the United States Senate."
Christie said he has completely ruled out a Senate run throughout his career.
"I had a chance to appoint myself to the United States Senate…in 2013 when [for New Jersey Sen.] Frank Lautenberg passed away and I was governor," Christie added. "If I didn't appoint myself to the United States Senate, the easiest way to get there, I sure as heck am not going to run for it."
Christie is seeking the Republican presidential nomination in 2024. He officially filed the papers to run for President in June, joining a crowded Republican field that includes former President Donald Trump, Florida Gov. Ron DeSantis, former Vice President Mike Pence, former UN Ambassador Nikki Haley, South Carolina Sen. Tim Scott, North Dakota Gov. Doug Burgum, former Arkansas Gov. Asa Hutchinson and Miami Mayor Francis Suarez.
Menendez and his wife are facing federal bribery charges centered on an alleged "corrupt relationship" with three New Jersey businessmen. Menendez and his wife are accused of agreeing to and accepting "hundreds of thousands of dollars" in bribes in exchange for using the senator's "power and influence" and benefit Egypt.
Christie said he is "glad" the Justice Department acted and commended the Southern District of New York's attorney's office for "doing the right thing."
"There is no way that any public official has any legal or plausible, or ethical explanation for having $500,000 in cash stuffed in jackets and envelopes throughout their home, gold bars that have fingerprints, DNA of someone who you were attempting to fix the system for," Christie said.
New Jersey Gov. Phil Murphy on Saturday called on Menendez to resign in the wake of his indictment, joining several other Democrats in doing so.
(Israel National News' North American desk is keeping you updated until the start of Yom Kippur in New York. The time posted automatically on all Israel National News articles, however, is Israeli time.)