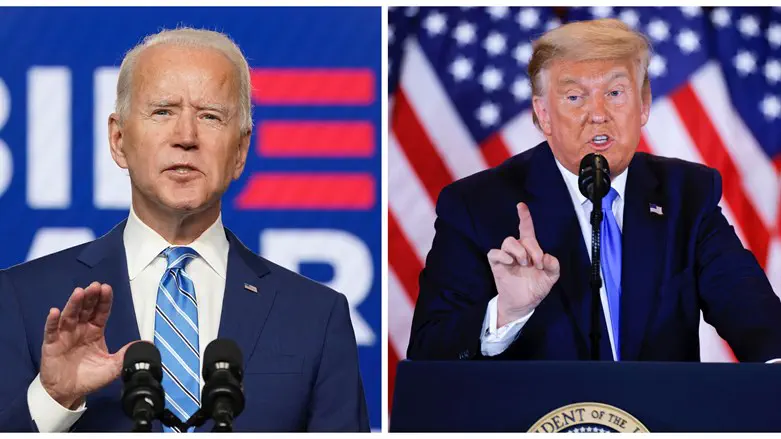 Joe Biden and Donald Trump
Reuters
Former US President Donald Trump's lead on current President Joe Biden is growing ahead of their expected 2024 rematch, according to a new ABC News-Washington Post poll.
The poll found that the former president's lead on his successor has risen to nine percent. According to the poll, in a head-to-head matchup, Trump has 51% support compared to Biden's 42%. Trump has shown a slow but consistent rise in these polls, from 48% in a February poll and 49% in a May poll, while Biden has declined from 44% support in February.
The poll found that the economy and immigration are two issues that are damaging Biden's job approval among Americans. 44% of Americans say that they are worse off financially under the Biden Administration, and the president has an approval rating of just 30% on the economy, compared to 64% who disapprove of his performance.
On the immigration issue, Biden's approval falls to 23%, compared to 62% who disapprove.
Overall, Biden has a 36% approval rating, compared to a 56% disapproval rating.
74% of respondents said that Biden is too old to pursue a second term, while 50% said the same about Trump.
Trump's approval rating is at 48%, compared to a 49% disapproval rating.
Other polls have the two presidents far closer in head-to-head matchups than the ABC News-Washington Post poll, but Trump's numbers have been improving relative to Biden's in the majority of polls recently.