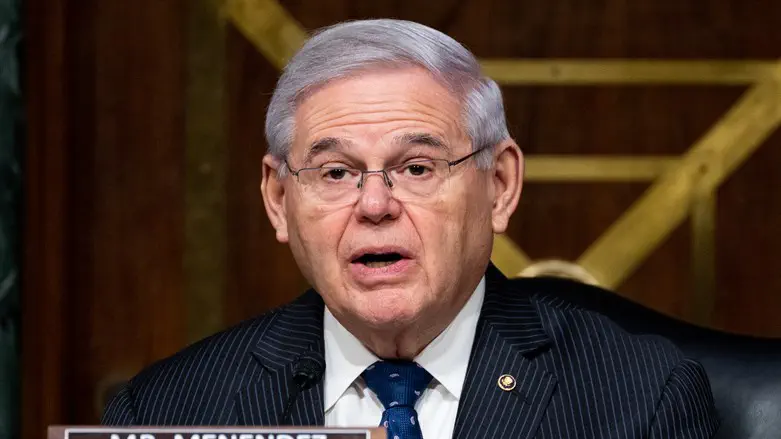 Bob Menendez
Michael Brochstein/Sipa USA via Reuters Connect
New Jersey Gov. Phil Murphy on Saturday called on Democratic Sen. Bob Menendez to resign in the wake of his indictment on federal bribery charges.
"The alleged facts are so serious that they compromise the ability of Senator Menendez to effectively represent the people of our state," Murphy, a Democrat, said in a statement quoted by CNN.
Murphy would appoint a senator to replace Menendez should he resign. Menendez is up for reelection in 2024.
House Speaker Kevin McCarthy (R-CA) also said that Menendez should resign.
"Yeah, very much so," McCarthy said Saturday at the Capitol, according to The Hill.
Prior to saying that Menendez should resign, the California Republican called the indictment "very damaging," saying what prosecutors presented "seems pretty black and white."
Several other Democrats issued similar calls to Menendez.
"The charges laid out against Senator Menendez today go against everything we should believe as public servants," New Jersey General Assembly Speaker Craig Coughlin said in a statement. "We are given the public's trust, and once that trust is broken, we cannot continue."
New Jersey Democratic State Committee Chairman LeRoy J. Jones Jr. said the allegations are "incredibly serious and raise many disturbing questions."
Menendez and his wife, Nadine Arslanian Menendez, are accused of accepting "hundreds of thousands of dollars in bribes," including gold, cash and a luxury vehicle in exchange for the senator's influence.
Responding to the indictment and calls for him to resign, Menendez said on Friday "he is not going anywhere," going as far as to say that he is the victim of an active "smear campaign."
He did, however, step down from his position as chairman of the Senate Foreign Relations Committee.