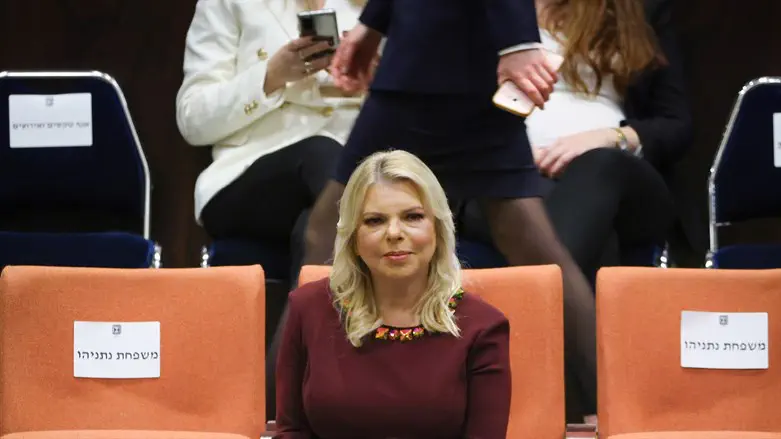 Sara Netanyahu
Noam Moskowitz/Knesset spokesperson
Sara Netanyahu, wife of Prime Minister Benjamin Netanyahu, on Friday confronted US Jewish leaders who met with her and her husband in New York, and asked them why they do not condemn the incitement against her family.
"How come you don't condemn the things that are said about me and my family?" she said.
"How do you allow such calls to run rampant? I didn't hear you condemn it when they compared us to Nazis or Hitler," Netanyahu told the Jewish leaders.
The meeting was attended by representatives from AIPAC, the Anti-Defamation League, the Jewish Agency, the American Jewish Committee (AJC), Hadassah, members of the Persian, Syrian and Bukhari communities, the Jewish Federations of North America, KKL-JNF, and others.