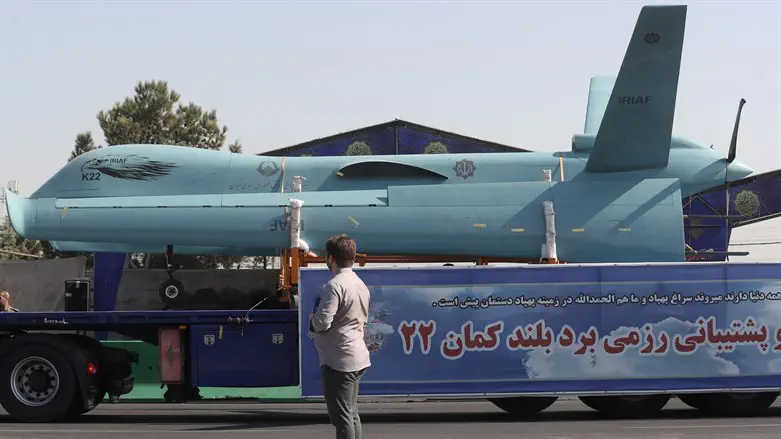 Iranian drone presented during the annual military parade in Tehran, Iran
Reuters/Majid Asgaripour/WANA
Iran displayed a new drone for the first time at a military parade today marking the anniversary of its war with Iraq. The Mohajer-10 UAV is reported by state media to be able to carry a 300kg payload, and fly for a full day, reaching ranges of 2000 km - the longest range of any UAV in the world.
"Our forces ensure security in the region and in the Persian Gulf," President Ebrahim Raisi said in a parade held in the capital. "We can teach the residents of the region that resistance is our way. What forces the enemy to retreat is not surrender and hesitation, but resistance." The drone was displayed alongside ballistic and hypersonic missiles, as well as various corps of the Iranian army.
The display took place shortly before Prime Minister Netanyahu spoke at the United Nations, denouncing Iran's government for acts of terror both on its own and through various proxies throughout the world. Among other accusations, the Prime Minister specifically mentioned that Iranian drones are being used extensively by Russia in the Ukraine War.
The USA has imposed a series of sanctions against countries it claims are purchasing or developing Iranian drones, something the Iranian government denies.