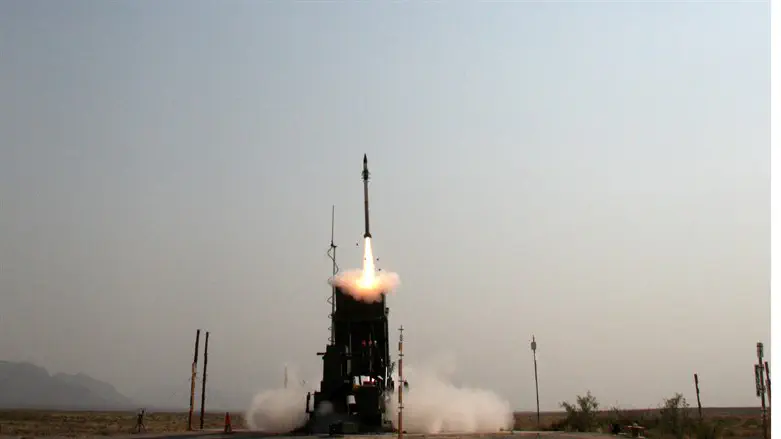 Iron Dome
Ministry of Defense Spokesperson's Office
The Defense Ministry's Defense Directorate, the American Missile Defense Agency (MDA), the Israel.Air Force's air defense force, and the American Missile Defense Task Force have recently held a joint training session to deal with missile barrages targeting Israel.
The training took place in the battle laboratory of Elbit Systems, which allows simulating in one unique facility all of the Israeli and American defense systems and also presents real-time data that helps in a comprehensive review of the training and in accordance the most recent procedures for operating the missile systems.
During the joint exercise, the Israeli forces activated all of the Israeli multi-layered defense systems: the Arrow system, David's Sling, Iron Dome and Patriot. The American forces activated the Patriot, AEGIS and THAAD weapon systems.
The joint training is aimed at improving the level of competence of the soldiers and increasing the coordination between the forces.