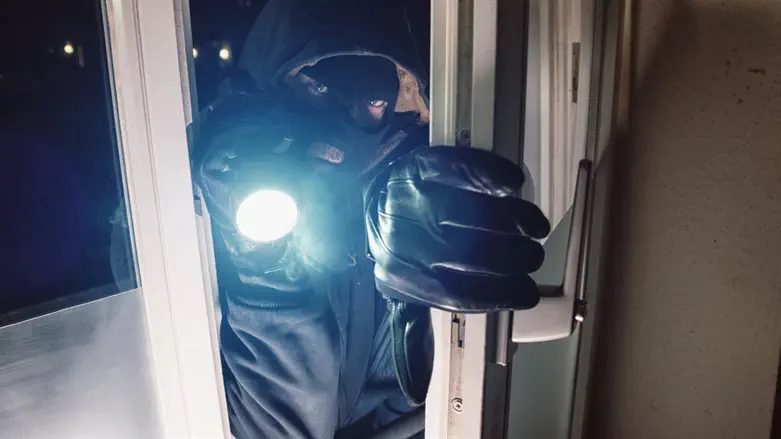 Thief (illustrative)
iStock
Israel Police on Wednesday night arrested two suspects who broke into a synagogue in southern Jerusalem and stole a safe and charity boxes.
The suspects were arrested after police officers noticed them roaming the city holding a safe in their hands in a suspicious fashion.
The police officers quickly investigated the incident and searches of the area revealed a suspicion that the suspects broke into a nearby synagogue, and removed from the wall and stole a safe and charity boxes containing money.
The suspects, both aged approximately 40, are from southern Jerusalem. They were arrested by the police and taken for questioning, and the safe was seized by the officers.
On Thursday, the suspects will be brought to court for an extension of their arrest.