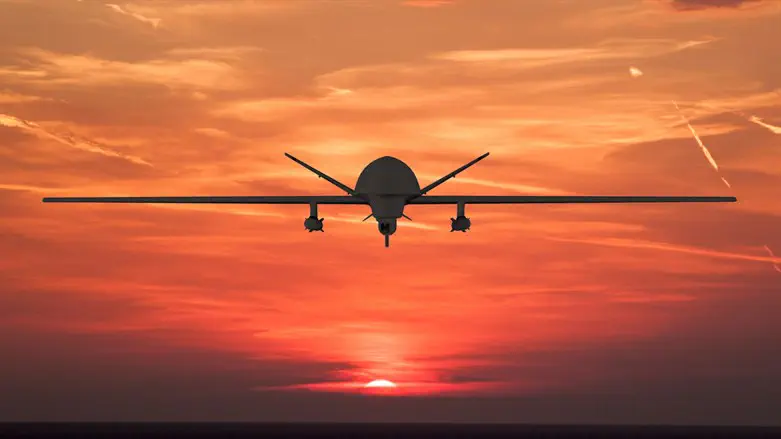 Russian drone
iStock
The US air force commander in the Middle East warned on Wednesday of "burgeoning" military ties between Iran and Russia, saying shared drone technology was a particular concern, AFP reported.
Speaking at a briefing in Abu Dhabi, Lieutenant General Alexus Grynkewich said that modified Iranian drones used by Moscow in its war in Ukraine could feed back to Iran, which in turn may employ them in its campaign to prop up Syrian President Bashar Al-Assad.
"I think there's a risk that... as Russia accepts the drones from Iran, as it modifies those weapons, that some of that technology gets shared back with Iran (and) gives them additional capabilities," Grynkewich, commander of the US Ninth Air Force, was quoted as having told reporters.
"I see the implications of that relationship playing out a little bit in Syria," he added.
The US accuses Iran of supplying Russia with drones used to bomb Ukrainian civilians as the Kremlin continues its invasion of Ukraine.
Last year, the US said it had intelligence indicating that Russia is looking to Iran for UAVs.
In June, a US intelligence finding said that Iran is providing Russia with materials to build a drone manufacturing plant east of Moscow as the Kremlin looks to lock in a steady supply of weaponry for its ongoing invasion of Ukraine.
Both Russia and Iran deny the US accusations.
Tehran and Moscow have both provided economic, political and military support to the government in Syria, helping Damascus claw back most of the territory it had lost in the early stages of the war.
"I'm concerned about... the amount of cooperation and collusion between Russia and Iran that's playing out in Syria," Grynkewich said on Wednesday, according to AFP.
"That is something that we watch very closely," he added. "That burgeoning relationship is of a military concern to me."