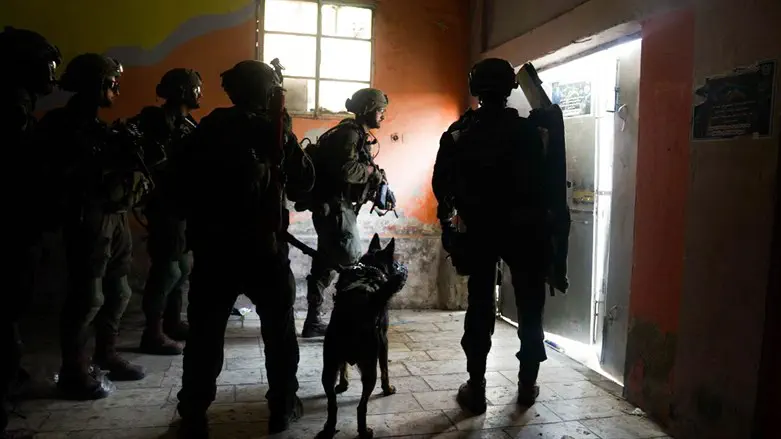 IDF forces in Jenin (archive)
IDF Spokesperson
The IDF reported that security forces are operating in the Jenin "refugee camp" this evening (Tuesday).
As part of the operation, the IDF raided the home of a wanted person who is apparently a senior Hamas operative.
In addition, security forces engaged in a firefight with terrorists in another part of the camp after the terrorists opened fire on them. The terrorists also threw explosives at the security forces.
During the forces' exit from the city of Jenin, an IED exploded under an IDF vehicle, security forces operated to rescue the vehicle. During the rescue, gunmen fired at forces, hits were identified on the rescue vehicles and no IDF injuries were reported.

In parallel, during IDF activity adjacent to the city of Tulkarm, a wanted suspect was apprehended.
The wanted suspect was transferred to security forces for further questioning, and no IDF injuries were reported.
Earlier this evening, the Palestinian Authority reported the first death from IDF fire in the renewed riots along the Gaza border. In addition, nine more Palestinian Arabs were wounded by the forces' gunfire - including one who was in critical condition.
The riots this evening come after last night the political echelon decided to extend the decision to close the Erez crossing to about 17 thousand Gazan workers.