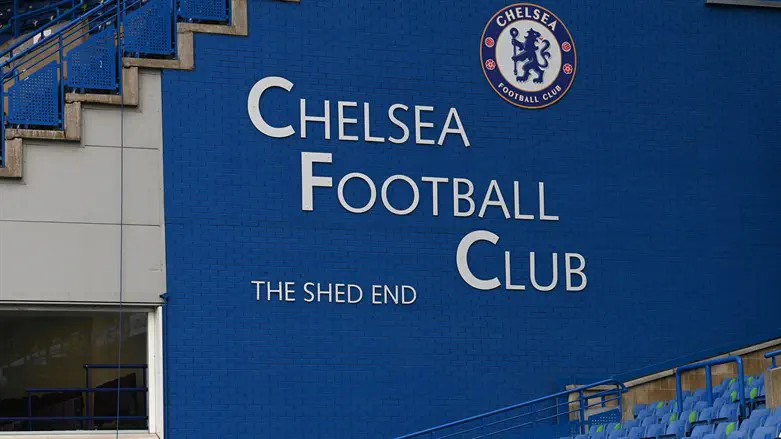 A view of Chelsea's Stamford Bridge Stadium, May 2021.
Glyn Kirk/Pool/AFP via Getty Images
Chelsea Football Club has launched a group for Jewish fans, becoming the second English Premier League team to do so this year.
The storied London-based club announced its new Jewish supporters group on Friday, timing the launch to Rosh Hashanah, which began that evening. "To celebrate Rosh Hashanah, the Jewish New Year, we are delighted to launch Chelsea Football Club's Jewish Supporters Group, with the opportunity to become a member already open," the club said in its announcement.
Chelsea's cross-town rival Arsenal launched its own Jewish fan group in April as part of its efforts to combat antisemitism.
Both teams have dealt with instances of antisemitism among fans in recent years. Chelsea fans were caught chanting antisemitic songs at a match just days after launching an anti-hate campaign in 2018.
Under its former owner, Russian Jewish oligarch Roman Abramovich, the club increased its antisemitism-focused initiatives, partnering with the Anti-Defamation League in 2021 and painting a commemorative mural of Jewish soccer players who were sent to Auschwitz outside of its Stamford Bridge stadium. The team has also sent fans caught engaging in antisemitic behavior to education tours at the Auschwitz memorial and museum.
Abramovich, who has been sanctioned by the European Union over what it called his close ties to Russian President Vladimir Putin, sold the team last year.
"As a life-long Chelsea fan, I have been impressed and proud of the work the club has done to combat antisemitism and discrimination," said Stephen Nelken, founder of the club's new Jewish supporters group. "The intention in founding this group is to celebrate Jewish identity, support the excellent work the club is doing and encourage like-minded fans to come together to support Chelsea."
Lord John Mann, the United Kingdom's antisemitism envoy, applauded Chelsea's decision and urged other football clubs to follow suit.
"I am so pleased to see the creation of Chelsea FC's first Jewish Supporters Group," Mann said, according to the club's announcement. "The group will provide a brilliant opportunity for Jewish fans to celebrate their culture whilst enjoying the sport they love. Chelsea have been pioneering in their efforts and dedication to eradicating antisemitism from football and society, and the creation of this group is another example of that."
The group will hold its first event on Dec. 11, during Hanukkah.