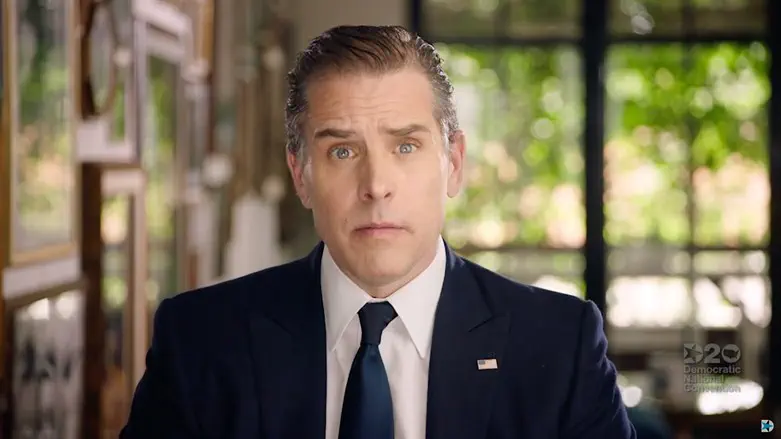 Hunter Biden
Reuters
US President Joe Biden's son, Hunter Biden, sued the Internal Revenue Service (IRS) on Monday, claiming that two agents publicly alleging tax-probe interference wrongly shared his personal information, The Associated Press reported.
The agents "targeted and sought to embarrass Mr. Biden" with the sharing of confidential tax information in press interviews and testimony before Congress, the suit says. Biden's lawyers argue that whistleblower protections don't apply, but a lawyer for one agent said any confidential information released came under whistleblower authorization and called the suit a "frivolous smear."
"Mr. Biden is the son of the President of the United States. He has all the same responsibilities as any other American citizen, and the IRS can and should make certain that he abides by those responsibilities," the suit states, according to AP. "Similarly, Mr. Biden has no fewer or lesser rights than any other American citizen, and no government agency or government agent" has free rein to violate his rights simply because of who he is.
The suit says the IRS hasn't done enough to halt the airing of his personal information. It seeks to "force compliance with federal tax and privacy laws" and damages of $1,000 for every unauthorized disclosure.
IRS supervisory special agent Greg Shapley, and a second agent, Joe Ziegler, have claimed there was a pattern of "slow-walking investigative steps" into Hunter Biden in testimony before Congress. They alleged that the prosecutor overseeing the investigation, Delaware U.S. Attorney David Weiss, didn't have full authority to bring charges in other jurisdictions. Weiss and the Justice Department have denied that.
Shapley's lawyer called the lawsuit a "frivolous smear". Ziegler's lawyer said he will "continue to speak out" about what he considers "special treatment" for Hunter Biden in the handling of the case.
The IRS declined to comment, citing the pending litigation.
The lawsuit marks the latest legal pushback from Biden as a long-running federal investigation into him unfolds.
Last week, Biden was indicted on federal firearms charges. Biden is accused of lying about his drug use when he bought a firearm in October 2018, a period when he has acknowledged struggling with addiction to crack cocaine, according to the indictment filed in federal court in Delaware by a special counsel overseeing the case.
The indictment came after the Justice Department said that special counsel David Weiss intends to seek an indictment against Hunter Biden relating to gun charges.
The indictment comes weeks after the collapse of a plea deal that would have averted a criminal trial.
Hunter Biden agreed to plead guilty to misdemeanor charges related to his failure to pay income taxes earlier this year, but while standing in court waiting to enter the plea, the agreement fell apart over confusion about a separate gun charge.
The special counsel has indicated that tax charges could be filed at some point in the future in Washington or in California, where he lives.
Weiss was appointed special counsel in the Biden probe by US Attorney General Merrick Garland last month.
Biden's legal troubles could also have political implications, as Republicans have questioned his father's connections to his financial affairs.
House Speaker Kevin McCarthy announced last week that House Republicans will launch an impeachment inquiry against President Biden over "allegations of abuse of power, obstruction and corruption" in his involvement with the foreign business dealings of his son.
President Biden linked the impeachment inquiry to the upcoming showdown over funding the government.
"Well, I tell you what, I don't know quite why, but they just knew they wanted to impeach me. Now, best I can tell they want to impeach me because they want to shut down the government," Biden said, according to a pool reporter in the room.
"Everybody always asked about impeachment. I get up every day not focused on impeachment, I've got a job to do. I've got to deal with issues that affect the American people every single solitary day," added Biden.