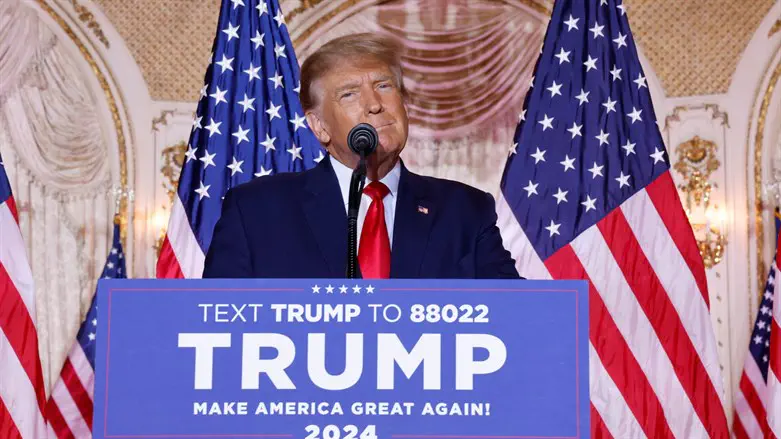 Trump announces he will run for president in 2024 at his Mar-a-Lago estate
REUTERS/Jonathan Ernst
Former US President Donald Trump will skip the second Republican presidential primary debate in California next week and instead will travel to Detroit to deliver a speech in front of current and former union members, a source familiar with his plans told CNN on Monday.
His prime-time remarks will serve as counterprogramming to the September 27 debate which will take place at the Ronald Reagan Presidential Library in Simi Valley.
The revelation comes as the United Auto Workers' strike entered its fourth day.
Trump similarly skipped the first Republican debate in August, arguing that he does not need to take part because "the public knows who I am".
Instead, Trump pre-recorded an interview with former Fox News host Tucker Carlson which was posted to X, formerly Twitter, as the debate aired on TV.
After the first debate, former Vice President Mike Pence urged Trump to join his competitors on stage next time around.