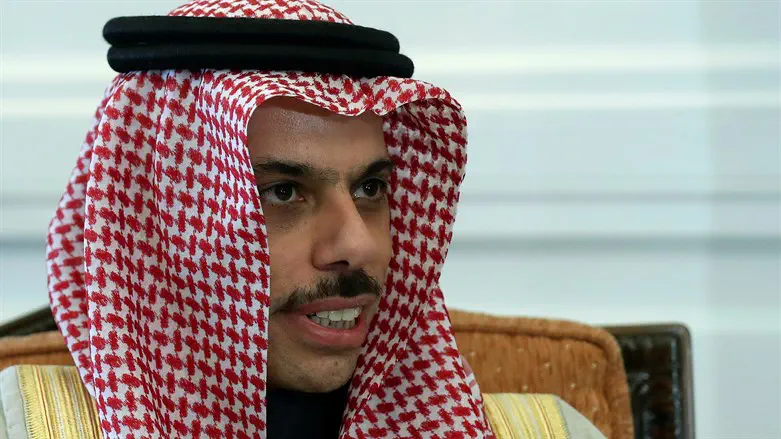 Prince Faisal bin Farhan
Reuters
Saudi foreign minister Prince Faisal bin Farhan Al Saud told Al Arabiya TV on Monday that there will be no solution to the Israeli-Palestinian Arab conflict without an independent Palestinian state.
"The two-state solution must return to the forefront," he said, adding that "the solution to the Palestinian issue supports the stability of the region and the world."
Prince Faisal's remarks follow a report on Sunday that the US had requested a pause in the discussions on normalization between Israel and Saudi Arabia, a report which the US later denied.
A recent report indicated that the United States and Saudi Arabia have agreed on the broad outlines of a deal for Saudi Arabia to recognize Israel in exchange for concessions to the Palestinian Arabs.
As part of the process, The Wall Street Journal reported that Saudi Arabia is offering to resume financial support to the Palestinian Authority which it had frozen in 2021.
Later, however, White House national security adviser Jake Sullivan told reporters that while US, Israeli and Saudi leaders have put many of the elements of a pathway to normalization on the table, there is still much work to do.
Saudi officials have repeatedly said that a Palestinian state with eastern Jerusalem as its capital is a prerequisite for Saudi Arabia normalizing ties with Israel.