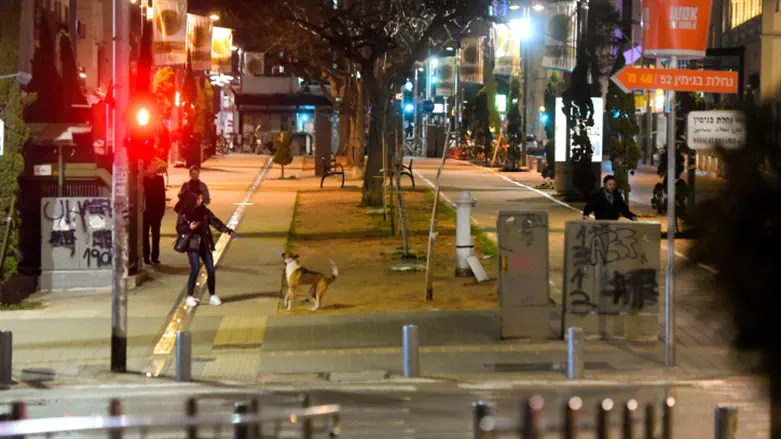 Tel Aviv
Avshalom Shoshani/Flash 90
Security forces were called on Monday evening to Dizengoff Street in central Tel Aviv following reports of gunfire that was heard in the area which were received by the Israel Police and Magen David Adom.
Police officers who searched the area did not locate any evidence of gunfire of or any victims, with the exception of a woman who was injured while running away from the alleged gunfire.
People who were at the Beit Lessin Theater at the time were forced to remain inside the building for about half an hour due to concerns over the feared "attack".
Just last week, security patrolmen pursued a thief who stole a scooter on Dizengoff Street, causing panic among the public.
During the chase, the scooter fell to the ground and many citizens who heard the sound of the fall thought shots had been fired and began to flee the scene.
Initially, a shooting incident was reported inside a bar, after which rumors began spreading about a suspected terrorist attack. A few minutes later, the police clarified that the incident occurred during a pursuit of a thief.