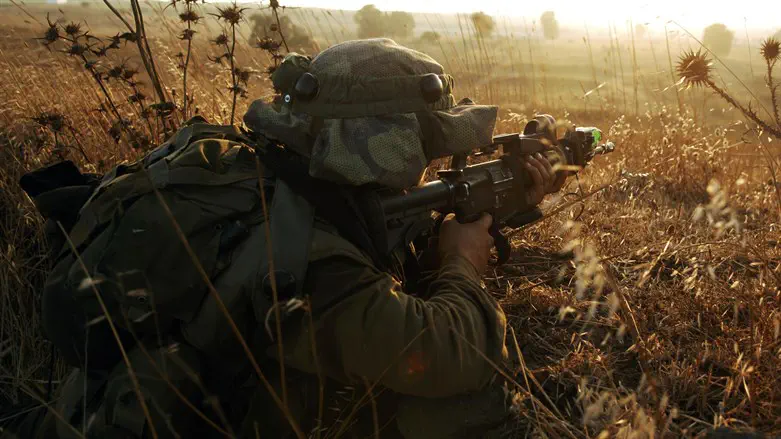 Golani soldier
Photo by Abir Sultan/IDF Spokesperson/Flash90
A Golani Brigade company commander on Monday was sent to ten days in prison after he fired at a suspicious Palestinian Authority vehicle which attempted to escape from a checkpoint.
The incident in question took place early in the morning last Tuesday, when a report was received regarding a suspect who was traveling in his vehicle near the Rimonim Square in the Binyamin region, and was suspected of having a firearm.
Following the report, an IDF force arrived at the scene and identified a suspicious vehicle which attempted to escape from the force. The force responded by firing into the air, and afterwards fired towards the vehicle, with the understanding that it was the suspicious vehicle.
As a result of the fire, a Palestinian Authority Arab in the vehicle was injured. The Arab received initial medical treatment at the scene from the force, and was evacuated to the hospital.
The Golani brigade commander, Colonel Yair Palei, sentenced the company commander to ten days of incarceration for fire in contradiction to the open fire orders.
An IDF spokesman said: "Investigations show that this was a serious event in which the force acted in contradiction to policy, and the fire towards the vehicle was carried out due to a mistake in identification. The company commander who was in charge of the force has been sentenced to ten days of incarceration."
The statement added that following the investigation, the commander of the IDF's Judea and Samaria Division decided to hold additional study sessions in order to prevent such incidents from occurring in the future."