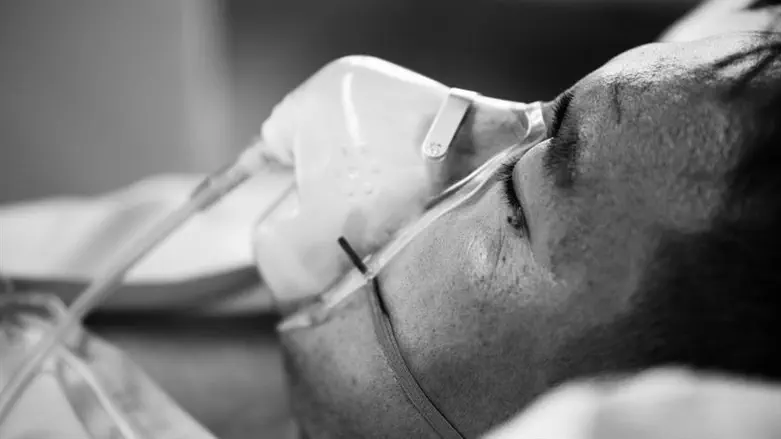 illustration
shutterstock
A seven year old girl enters the room. She approaches the bed gingerly, her eyes wide with confusion. She sees her father's sleeping figure and gives him a gentle nudge, but he doesn't wake up. Doesn't budge. She starts to cry.
The other children slowly follow, each of them struggling to make sense of what they are seeing. They are scared and confused, trying to process the sight of their father in a coma. Their mother tries to reassure them with a weak smile. She tells them he will wake up one day, but it is clear that they aren't convinced. They all stand around the bed, their eyes fill with tears. Their mother can see what is happening, and the truth stings–
Hope is fading away.
Avremy Reiss was always his family's rock, vibrant and full of life. But when he came down with a severe case of pneumonia, the hospital induced him into a medically induced coma to save his life. He has now been "asleep" in a comatose state for over twelve months. To his children, it's as if they've lost their father.
"His body was still here, but his spirit hovers somewhere between life and death, as I hover every day between hope and despair, surrender and grief.…" confides his wife Eliana.
"Avremy has been on a waiting list for an intestine transplant in Washington DC that his life depends on. The surgery, flights, and accommodations are far beyond what I could afford on my own. I am asking you- Please donate help me save the father of my 3 children…This is Avremy's only hope of waking up again."
Funds are being urgently collected to save Avremy's life. His children are young, and they need their father.
If you know anyone who can help, please click here. For more information, click here.