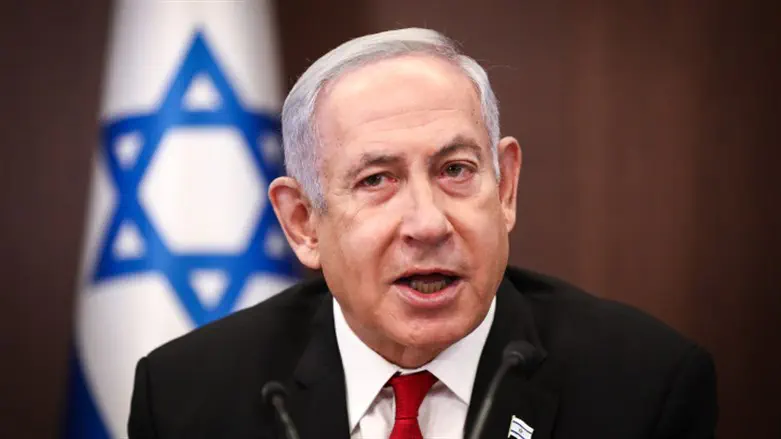 Prime Minister Benjamin Netanyahu
OLIVIER FITOUSSI/POOL
The Prime Minister's Office issued a clarification on Prime Minister Netanyahu's statements that anti-reform protesters were joining Iran .
"When Prime Minister Benjamin Netanyahu used the word 'joining', he meant the fact that while the Prime Minister of Israel is representing the State of Israel at the UN, Israeli citizens will be demonstrating at the same time as supporters of the PLO and BDS, which has never happened before."
"One would hope that the Israeli demonstrators will at least take several minutes to also protest against those who deny the State of Israel's right to exist."
Prime Minister Netanyahu's comments came as part of his opinion on the expected protests against him upon his arrival to address the UN in New York. "As for the demonstrators, they slander Israel and it seems normal for them, just like the blocking of roads and the harassment of public figures. The demonstrations against Israel will be joining with the PLO and Iran."