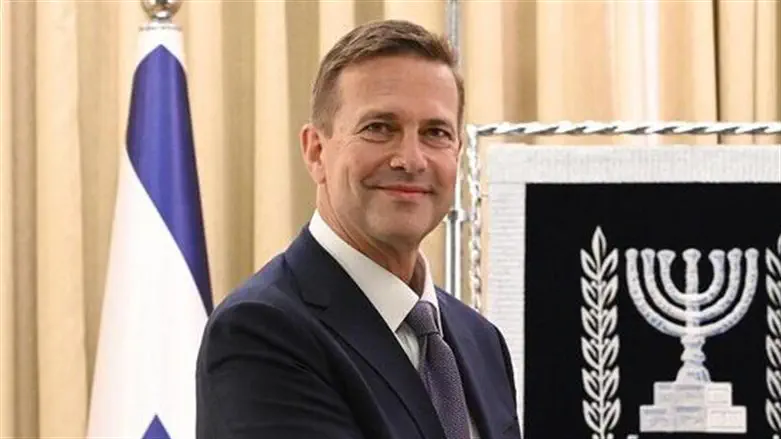 Ambassador Steffen Seibert
Haim Tzach/GPO
The Ministry of Foreign Affairs in Israel submitted an official complaint to the German government against German Ambassador Steffen Seibert, a German news agency reported this morning (Monday).
Israel protested the ambassador's participation in the Supreme Court hearing on the petitions against the reduction of the reasonability standard.
The Foreign Ministry views his presence at the hearing as an attempt to interfere in everything related to legal reform and Israel's internal affairs. The complaint was forwarded to the German Foreign Ministry through Israel's ambassador to Germany, Ron Prosor.
Seibert posted a video from the courtroom in which he said: "I think something important is happening for Israel's democracy. As friends of Israel, we look at the Supreme Court with great interest."
Seibert, who was appointed a little over a year ago, was previously a spokesperson for former Chancellor Angela Merkel and her government for more than eleven years.
This is not the first time he has drawn criticism from the Foreign Ministry. Three months ago, the Israeli diplomatic system was furious with Seibert after he participated in a joint ceremony of Israeli and Palestinian families on Israel's Memorial Day.