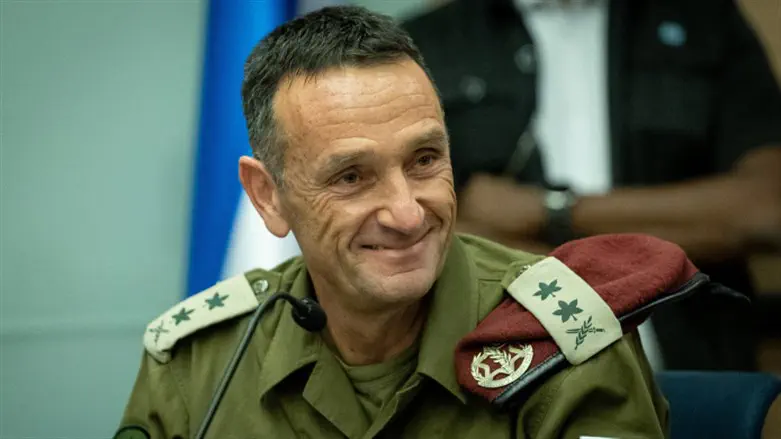 IDF Chief of Staff Herzi Halevi
Yonatan Sindel/Flash90
IDF Chief of Staff Herzi Halevi visited soldiers at an outpost near Route 443 on Rosh Hashanah and prayed the holiday prayers with them.
Halevi, who observes Shabbat and Jewish holidays, walked on foot on the holiday eve from his home in Kfar Haoranim, near Modiin, to the outpost so as not to transgress the prohibition of driving during the holiday and joined ten soldiers for the prayers.
The IDF prepared to grant its soldiers a festive holiday, and the cooks at the various units created rich menus that were fixed to the soldiers' needs.
The various units received 5.5 tons of apples, 4 tons of honey, 10 tons of honey cake, 12 tons of salmon, 5 tons of pomegranates, 50 tons of beef, 10 tons of kibbeh, 10 tons of chicken thighs, 3,380 portions of Moroccan style fish, 22,100 bottles of soft drinks, and 48 thousand bottles of wine.