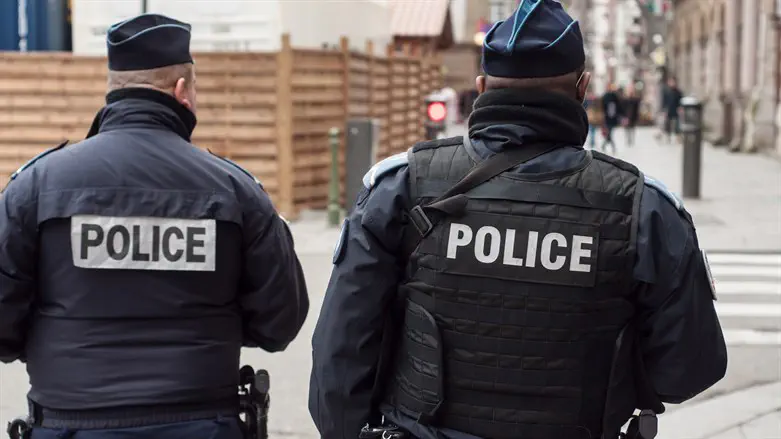 French police
iStock
A kippah-wearing Jewish man living in France filed a complaint with the police after suffering an antisemitic attack in Marseille.
The local police opened an investigation, and Mayor Benoît Payan condemned the incident, journalist Itamar Eichner reported.
According to the report, published in Le Figaro, the incident took place in the early hours of Saturday morning in the 13th arrondissement of Marseille, when the Jewish man was on his way to the synagogue.
According to him, a car driver and another passenger who was with him got out of their car, cursed him, and threatened him with murder: "We are going to slaughter you. Get down on your knees, you dirty Jew of a dirty race. We are going to kill you."
The man who was attacked was not physically harmed, but his belongings were stolen and his life was threatened. The prosecutor in Marseille said "We are working to locate the perpetrators of the serious act of violence against the victim, which was committed due to religious affiliation and extortion of money due to the victim's religious affiliation"