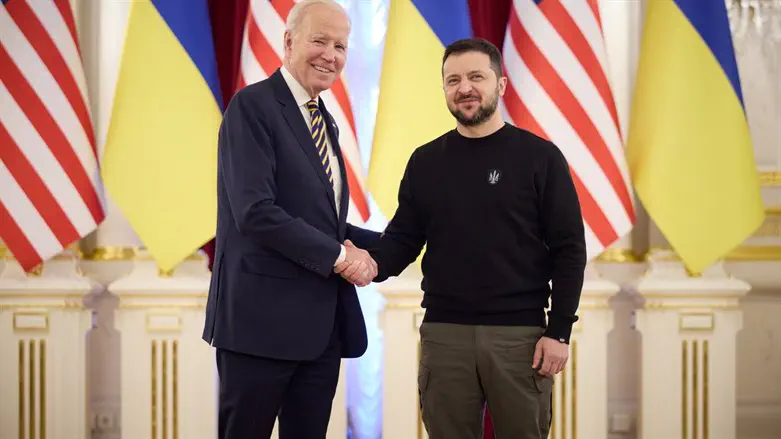 Volodomyr Zelensky shaking hands with the US president Joe Biden
REUTERS
US President Joe Biden plans to meet with Ukrainian President Volodymyr Zelenskyy next week around the United Nations General Assembly meetings, multiple officials familiar with the plans told CNN on Thursday.
It remains unclear whether the meeting would occur in New York or later in the week at the White House. One source familiar with the matter told CNN that Zelenskyy is expected to travel to Washington, DC, after his stop in New York.
Biden and Zelenskyy are both scheduled to address the General Assembly on Tuesday.
The Ukrainian President is planning to use an in-person appearance at the annual meeting to appeal for more support for Ukraine as it continues to wage a counteroffensive against Russia.
Biden last met Zelenskyy in-person on the sidelines of a NATO summit in Lithuania in July. Before that, they spoke in May at the G7 summit in Japan.
Zelenskyy last traveled to the United States in December, where he met Biden face-to-face in the White House and also gave a special address to Congress.
A spokesman for the US National Security Council declined to comment on the reported meeting.
Secretary of State Antony Blinken met with Zelensky in Kyiv last week as part of a trip aimed in part at aligning the US and Ukraine ahead of the diplomatic gathering. The top US diplomat told the Ukrainian President that the US is "determined to continue to walk side-by-side" with Ukraine.