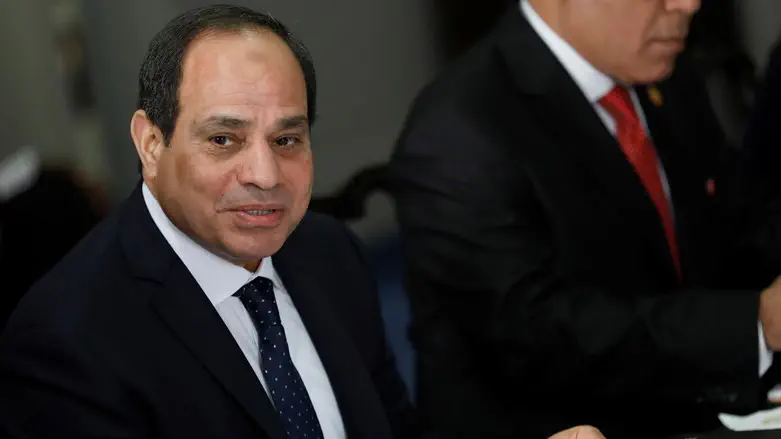 Egyptian President Abdel Fattah Al-Sisi
Reuters
The United States on Thursday approved most military assistance to Egypt despite persistent concern over human rights, the State Department said, stressing that Cairo has been helpful on several hotspots, AFP reports.
The $1.215 billion package marks the third straight year that President Joe Biden's administration has waived some restrictions imposed by Congress on aid to Egypt, despite Biden's vows to put human rights at the heart of US foreign policy.
"This decision reflects that Egypt is making a specific and ongoing contribution to US national security priorities," a State Department official said in announcing the decision by Secretary of State Antony Blinken.
He said Egypt was a "crucial voice in efforts to advance regional peace and security" including between Israel and Palestinian Arabs, in its war-torn neighbors Sudan and Libya, and in international efforts on the Ukraine war.
The official insisted that the decision "in no way diminishes our commitment to advancing human rights in Egypt and around the world."
As reported on Wednesday, Blinken withheld a separate $85 million that required certification that Egypt is making progress releasing political prisoners.
The US in recent years has withheld assistance to Egypt over human rights issues. The US has provided Egypt $1.3 billion in military aid annually, of which $300 million is attached to certain conditions.
In 2022, the Biden administration cancelled $130 million in military aid to Egypt, saying it had not met the conditions to receive the financing. Later that year, officials said that the Biden administration would withhold $130 million in assistance to Egypt over its failure to meet certain human rights requirements.
US-Egypt ties were strained under the Obama administration, which suspended American military aid to Egypt following the 2013 ouster of former Islamist President Mohammed Morsi, before releasing it two years later.
Following the election of Donald Trump, however, ties improved. Egyptian President Abdel Fattah Al-Sisi praised Trump after his election and said he expected greater engagement in the Middle East from his administration.
In 2021, the Biden administration called Egypt a "constructive" defense partner despite concerns on human rights.