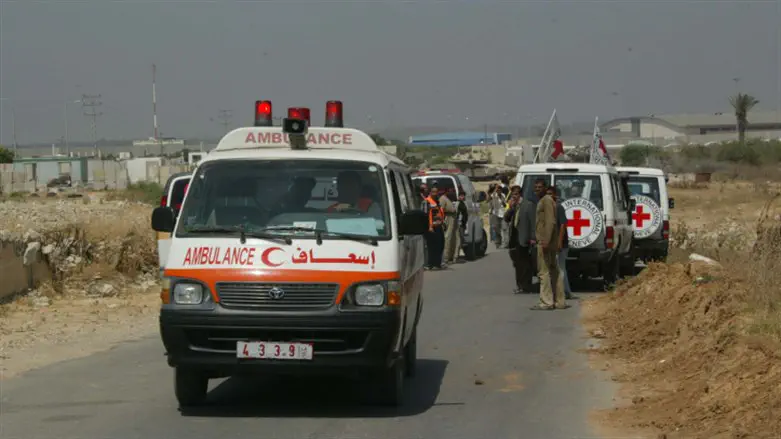 Red Crescent ambulance (archive)
Flash 90
The security establishment today (Thursday) faced an unusual incident involving the Red Crescent organization in the Palestinian Authority.
Palestinian Authority residents reported that a man was found unconscious near Route 35. They called the Red Crescent, whose personnel gave the man first aid and evacuated him to an Arab hospital in the city of Hebron.
But in the hospital, after several hours of treatment, it was discovered that the man was a Jewish citizen of Israel.
After it was determined that the man could be safely moved, he was taken in another Red Crescent ambulance to an Israeli military ambulance, which brought him to an Israeli hospital for further treatment.
The circumstances of the incident are under investigation.