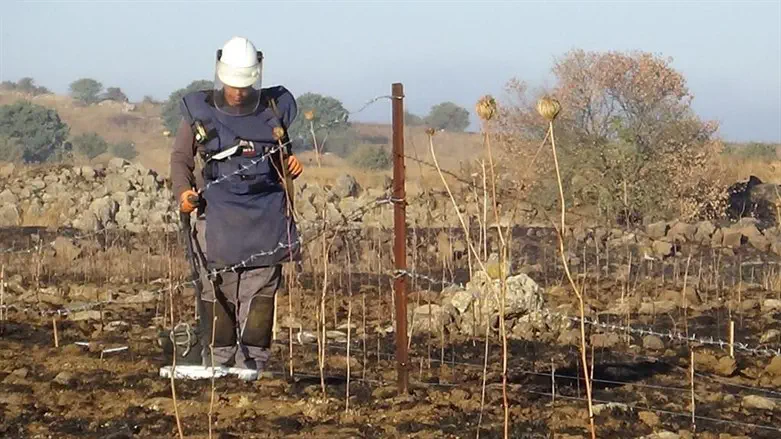 Minesweeping in the Golan Heights
Ministry of Defense
The Ministry of Defense Mines and Fallen Shells Clearing Authority has begun mine clearance work at two sites in the Golan Heights.
The first site is near Ein Zivan and covers about 300,000 square meters. After the Yom Kippur War, as part of the takeaways from the war, mines were placed in Ein Zivan, Valley of Tears, and other areas.
The work of clearing the mines in these areas will last for about six months, and at the end of it, the area will be used for agricultural purposes.
The second site where the Mine Clearance Authority is working these days is in the Nashut Junction area and near the town of Shaal.
During the 1950s and 1960s, the Syrians laid several anti-tank and anti-personnel minefields in this area.
The clearance works will last about four months, and clearing the area of mines will reduce danger and allow the development of roads and infrastructure.