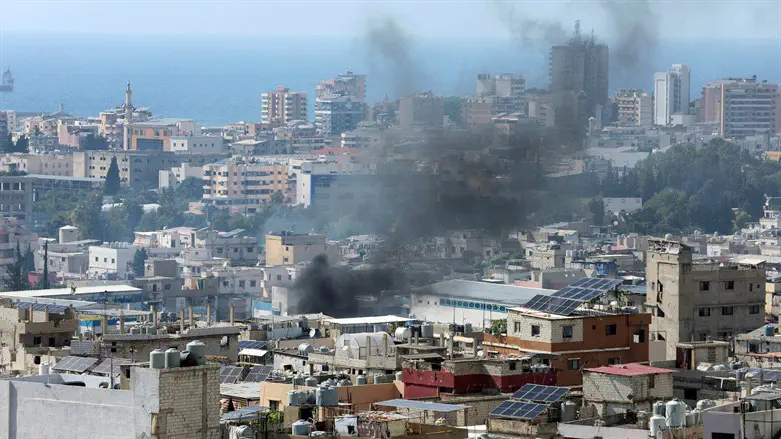 Smoke rises from Ain Al-Hilweh refugee camp in Sidon, Lebanon
REUTERS/Aziz Taher/File Photo
Mere days after an "immediate and lasting ceasefire" was declared between rival factions at the Ain Al-Hilweh "Palestinian refugee camp" in Lebanon, fighting has resumed, leaving several dead.
According to the Palestinian Red Crescent, six people have been killed and another 13 wounded in clashes which renewed Wednesday. The latest clashes between Palestinian factions in the camp, which is situated in the Lebanese city of Sidon, have brought the death toll up to 15 since Thursday.
Fighting between the secular Fatah movement, which rules the Palestinian Authority in Judea and Samaria, and Islamist factions has been raging on and off since July. Last week, the fighting was rekindled as Fatah and other allied militant factions in the camp had intended to crack down on suspects accused of killing Fatah military general Abu Ashraf al Armoushi in the camp in late July.
On Monday, a ceasefire was declared after a top Lebanese general met with officials from rival Palestinian Arab factions. UNRWA said that the fighting has displaced hundreds of families.