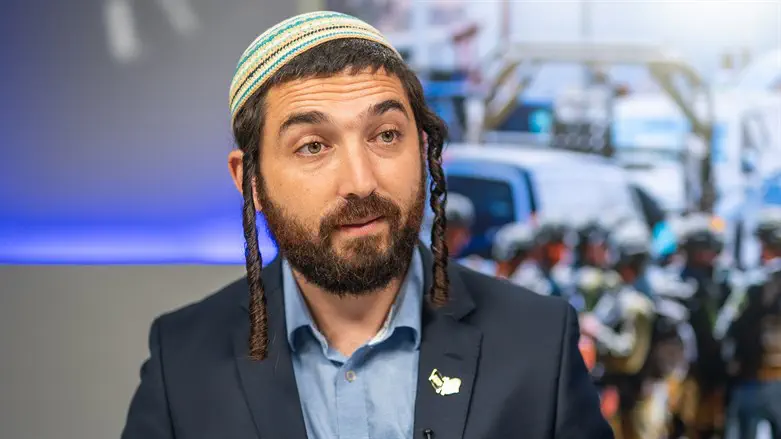 MK Tzvi Succot
Israel National News
MK Tzvi Succot (Religious Zionism) said on Thursday that there is no reason that the government would allow the transfer of weapons or armaments to the Palestinian Authority, despite the claim that it needs them to fight terrorism.
"As long as it depends on us, we do not want to rely on the Palestinian Authority in the war on terror. They are part of the problem, not the solution," Succot emphasized in an interview with Radio 103 FM."
He says, "This group supports terror and pays salaries to terrorists. I don't trust them to fight terror, and I certainly won't give them weapons that, in the end, will be turned against me."
Regarding the criticism from his party's chairman, Bezalel Smotrich, on Prime Minister Benjamin Netanyahu concerning the transfer of armored vehicles to the PA, Succot says: "There are disagreements within the coalition regarding the attitude to the PA. We are indeed a right-wing government, but on this issue, not everyone sees things the same. We feared things were done behind our backs, so we said something.
Giving weapons to the Palestinians who will shoot at Jews in the end is a red line that we do not agree to cross."